The 5 Best Coffee Shops to Work and Study at in San Diego
As our first semester is coming to a close and we are crammed with final projects and essays, there is nothing more useful than having a peaceful yet productive workspace to go to after school. Whether you are going to grind for your test tomorrow or just unwind after a stressful day at school, these five coffee shops are the ideal post-school hangout spot.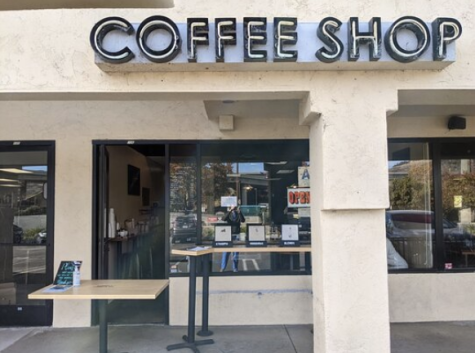 Zumbar Coffee
Atmosphere: 2/5
Coffee: 5/5
Proximity to School: 5/5
Zumbar has kind baristas and a homey feel. However, it is a small location with little to no seating inside. There are a few tables outside, but if you need an outlet or it's a cold day, Zumbar might not be the ideal option.
What Zumbar lacks in atmosphere, they make up for in coffee. With a simple menu and coffee that has the perfect mix of earthy, rich, and sweet, they make your experience heavenly. They also have a selection of coffee bean flavors for you to choose from and you can even buy a bag and make the coffee at home.
Zumbar is in Sorrento Valley, just a five minute drive from school, which is perfect for a pressing caffeine need.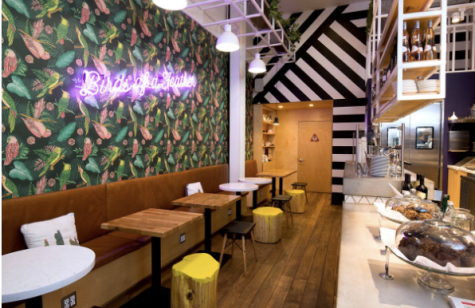 Parakeet Cafe 
Atmosphere: 5/5
Coffee: 3/5
Proximity to School: 4/5
Parakeet Cafe is a comfortable environment with charming decor and lighting. There is a variety of seating options with a combination of long tables and even a cozy couch. When ordering my coffee, I had a pleasant interaction with one of the staff members there.
Personally, I found the coffee at Parakeet to be overpowered by syrups; however if you have a sweet tooth, it will be ideal for your taste.
There are several stores near school with the closest one being in Torrey Pines. If you appreciate the San Diego sunsets, youwill have a pleasant view from this cafe.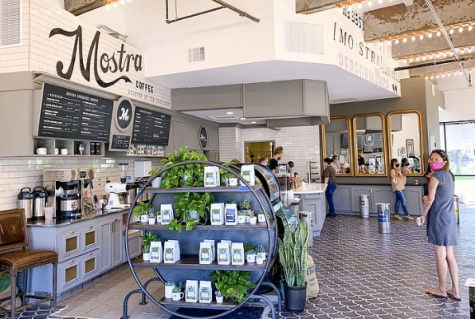 Mostra Coffee 
Atmosphere: 5/5
Coffee: 5/5
Proximity to School: 2/5
Mostra Coffee is mostrenowned for using their Philippine beans and was awarded  "2020 Roaster of the Year." The atmosphere is cozy, but I sometimes struggle to find a free table. However, when it's quiet, I am relaxed and drastically more productive.
They truly have perfected their coffee and I can always count on the first sip to be a luxurious experience.
Unfortunately, Mostra Coffee is in Carmel Mountain, which is more of a trek from school than the other cafes I've listed. It is neighboring dozens of other businesses that you can visit after your study session.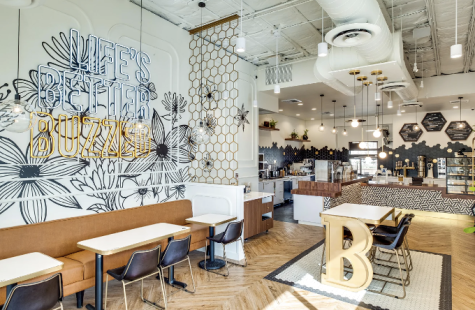 Better Buzz 
Atmosphere: 5/5
Coffee: 4/5
Proximity to School: 4/5
Possibly the most aesthetically pleasing coffee shop on this list is Better Buzz in Mira Mesa. Its immaculate wall decor and comfy seating arrangement make it optimal for a productive work day. Most people you see at Better Buzz will be sitting down with their computer out as it is a popular spot for remote workers so you will fit right in.
They have lots of interesting flavors and syrups on their menu that come highly recommended. Personally, I found most of my coffees from Better Buzz to be a little over-sweetened. However, I still enjoy the flavor.
Unfortunately, Mira Mesa is their closest cafe with an approximate 15 minute drive. However, once you arrive, you have tons of options for shopping and even dinner nearby.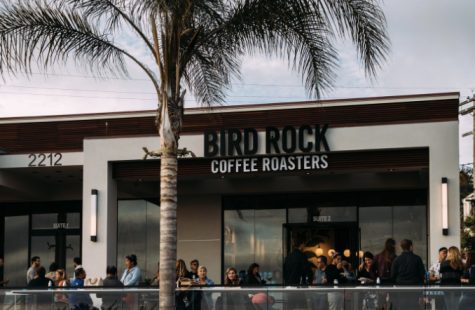 Bird Rock Coffee Roasters 
Atmosphere: 5/5
Coffee: 5/5 
Proximity to School: 4/5
I have lost count of how many hours I have spent working here after school. Although popular, weekday evenings seem to be a quiet time at Bird Rock Coffee Roasters. If you drive straight after school, you may struggle to find a table; however by 5 o'clock, there will almost certainly be aquiet corner for you to get to work. They play festive music during the winter season and the volume has never been an issue I have experienced while working there.
My latte was the perfect addition to my homework. It was rich and foamy and made my studying session twice as enjoyable.
Bird Rock is a short drive from school; just two exits off the I-5. Parking is rarely an issue as long as you are confident in your ability to parallel park! After you finish working, it is in the ideal location to take a stroll at sunset along Del Mar Beach.
Sources: 
https://mostracoffee.com/collections/coffee#:~:text=Mostra%20Coffee%20was%20awarded%202020,30%20Coffees%20of%20the%20Year!
Image Sources:
https://www.tripadvisor.com/Restaurant_Review-g32578-d4986808-Reviews-Zumbar_Coffee_and_Tea-La_Jolla_San_Diego_California.html
https://sandiego.eater.com/2018/9/28/17913858/la-jolla-parakeet-cafe-healthy-eatery-little-italy
https://www.sandiegoreader.com/news/2020/jul/07/feast-mostra-coffee-finally-caffeinating-4s-ranch/
https://betterbuzzcoffee.com/pages/locations
https://sandiego.eater.com/2018/5/21/17376462/bird-rock-coffee-roasters-new-cafe-del-mar