Dig for the Cure and LLS Game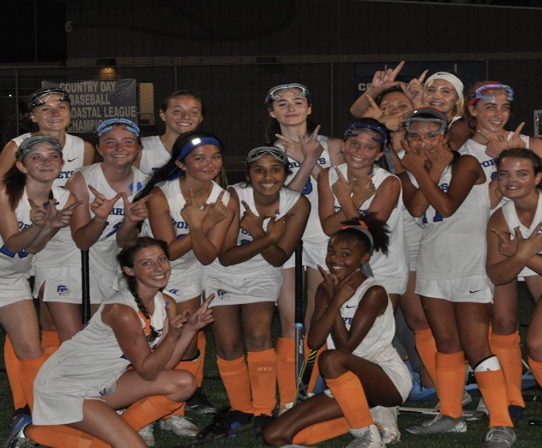 At LJCDS, graduates are expected to have developed as scholars, artists, and athletes. Throughout the school day, students are often seen wandering campus with cameras, creating messy ceramic pieces, and performing in the Four Flowers Theater. After school, students are frequently seen sprinting up to the turf fields, hurrying to the busy gym, or running across the street to dive into the pool at the JCC. Among these after school activities, the field hockey and women's volleyball team hosts games supporting the Leukemia Lymphoma Society (LLS) and the Komen Foundation for breast cancer awareness. 
Volleyball's Dig for the Cure game is led by juniors Emily French and Lauren Latimer, two members of the Community Service Board. They contacted Ms. Komen, which was relatively simple since her children used to attend LJCDS. It is a norm for everyone on the women's volleyball team to participate in the Dig for Cure game, and a tradition for them all to participate together. The volleyball team, all wearing pink, gets together to arrive at school early and decorate the upper school. The team wishes they could organize more events for breast cancer and hopes for more non-volleyball players to get involved next year. Their goals for future Dig for the Cure games are to get more fundraising and to advertise the game more. With a team filled with great leadership and dedicated players, I have no doubts that they will be able to carry on this incredible tradition.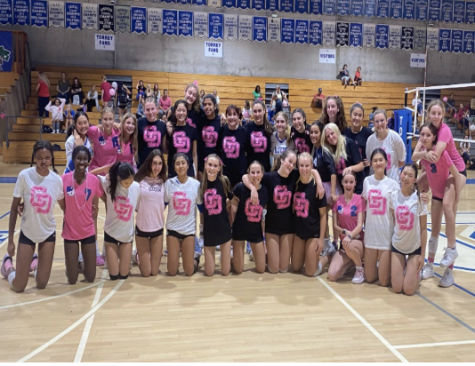 The field hockey team took on a similar endeavor, with junior Claire Irvin and senior Emma Tootell managing the Leukemia Lymphoma Society (LLS) game. They contacted representatives from the LLS organization and worked with Ms. Zupanc to plan all the fundraising events surrounding the game. The LLS game was created by LJCDS alum Olivia Brass to support a teammate who was personally affected by leukemia, and the field hockey team continues to organize this game to carry on the legacy of their alumni. To raise money for the LLS game, there are fundraising opportunities on campus and online. On campus, baked goods are being sold and baskets are raffled off. Online, fans can pledge money for every goal and corner made during the game- for example, $5.00 donated for each goal scored). After interviewing Claire, I learned that her favorite parts of the LLS game are seeing the excitement throughout the school day, all her teammates wearing LLS game sweatshirts, and snacks being sold to raise money for a great cause. If she was able to change anything about the LLS game, she would wish for more students and spectators to come to the game and for people to increase the amount of money they pledge. Her goal for future LLS games is to continue to grow the game and turn it into a school-wide event that many people come out to and support every year. 
Kicking off October with two incredible service games, the women's volleyball and field hockey teams are excited to continue the legacy of their games. Both teams hope to continue spreading the word about two common diseases and aspire to bring awareness to both causes. If you were unable to attend either game, I hope to see you at next year's games!
Image credits: La Jolla Country Day