Riveting Reads That You'll Never See in the School Curriculum
Teens excited for the next chapter of their lives are eagerly applying to colleges hoping that a higher education will open doors to exciting new worlds. But what if there was another way to enter a new world? A different handle that you could reach for while waiting for the door of college to open? Well lucky for you, there is. 
Here are six books that are drastically different from those typically read in school.
Disclaimer: these books may not be suitable for all ages and age rating and trigger warnings should be researched before reading!!
The Cruel Prince: (Book one out of three)
By: Holly Black
After witnessing her parents' murder as a child, Jude Duarte was taken by her killer to Elphame where she was raised with her sisters amoung the fey. Jude is determined to prove herself and find her place in a society that despises mortals; even against the authority of the youngest prince of Elphame, Cardan, who is determined to make her miserable. Dive into the politically immersive Elphame and the delicate inner systems of power that weave the threads of this magical world with a strong female lead and shockingplot twists of royal scandal and heart-wrenching betrayal.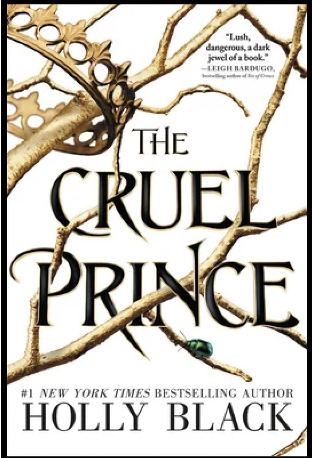 A Good Girl's Guide to Murder: (Book one of three)
By: Holly Jackson
The mystery still haunts the town of Fairview five years after Andie Bell was murdered by her boyfriend, Sal Singh, who then killed himself. When Pip studies the cold case for her capstone project, she expects a simple dead end. But when the plot unravels and Pip finds clues that could prove Sal's innocence, she dives deeper into this haunting new obsession. But someone doesn't want Pip digging around in the past, and now her own life might be in danger. How far will Pip go to uncover the truth? And what will the uncovering of dark secrets mean for all of Fairview?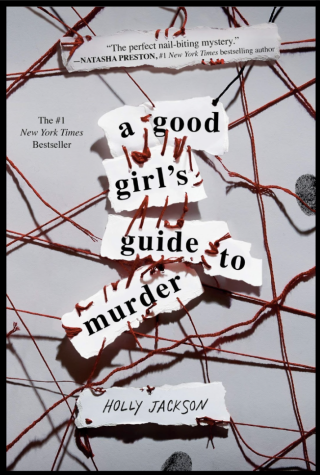 Furyborn: (Book one  of three)
By: Claire Legrand
When trying to save her best friend from a group of assassins, Rielle Dardenne is declared one of two prophesied queens: a queen of light  and of blood. To prove she is the Sun Queen, Rielle must face seven elemental magic trials. If she fails, Rielle will be executed as the Blood Queen…unless the trials kill her first. Rielle is also fighting her past horrors, and feeling threatened that her past may bubble to the surface and continue to haunt her.. What will happen when her past comes back? Will it claim her mind before the trails claim her life?
A thousand years later, Eliana Ferrecora has grown up on the tragic legend of Queen Rielle. Supporting her family as a bounty hunter for the Undying Empire, Eliana believes herself invulnerable until her mother's sudden disappearance, which forces Eliana to work with a mouthy rebel captain to find her mother. Eliana soon discovers that the rot at the empire's core is spreading, and that the evil powers that hold dominion over her world are far more sinister than she ever imagined.
Follow Rielle and Eliana as they face the war that has swept over generations in a corrupt world of deceit and trickery. Witness how the jaw-dropping connections between their times and each other ultimately determine the fate of their world—and those whom they love within it.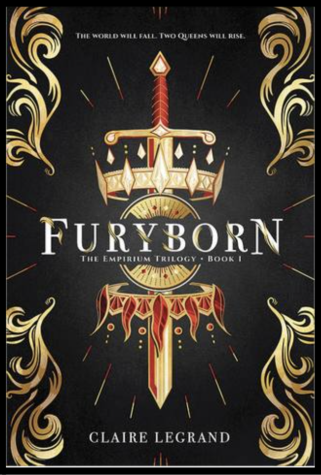 House of Salt and Sorrows: (Standalone)
By: Erin A. Craig
Annaleigh enjoys a happy life in a manor by the sea with her sisters until a mysterious curse starts claiming their lives. After her already saddened mind is invaded by a series of eerie visions, Annaleigh grows curious of the sudden travesties and suspects foul play. But when her supernatural sights spill over into the lavish evenings that the remaining sisters spend at glittering balls, and her relationship with an enticing stranger leads to the gruesome unveiling of secrets, Annaleigh must race to uncover the wickedness that has cursed her family—before she becomes the next victim.
Slip into an exciting world of fantasy and magic in this fast-paced story of twists and turns with creepy details and an atmospheric mansion with a dark secret around every corner.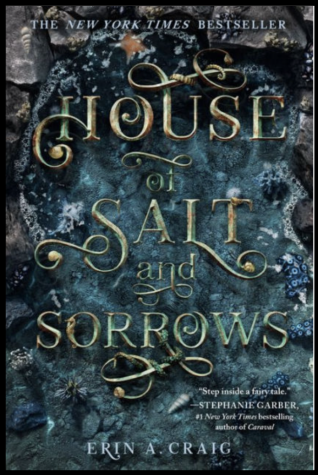 The Song of Achilles: (Standalone)
By: Madeline Miller
Get your tissues ready folks—this is one tragic love story!
When the irresistible demigod Achilles meets the awkward young prince, Patroclus, they form an inseparable bond. The two boys train together until Achilles is captivated by promises of glory across the sea and the two are swept into the troubles of history. Little do they know of the scrutiny of the warfront and the hardships they will face together and what this means for their hearts and lives.
This brilliant re-telling sheds a new light on the legend of Achilles, allowing us to catch a glimpse of the souls behind the soldiers as readers experience their love, loss, and adventure into the various unknowns of their journeys. 
With poetic writing, Madeline Miller tells a heart-wrenching story of gods, monarchs, immortal fame, and the breaking point of one's soul.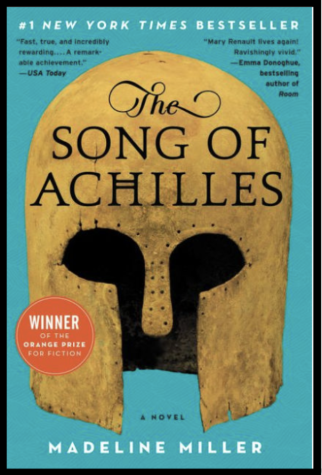 The Hunger Games: (Book one of three)
By: Suzanne Collins
Although The Hunger Games needs no introduction as the book has risen to immense fame over the years and touched the hearts of millions since the early 2000s, I will gladly present this iconic story. 
Setting the blueprint for the growing young adult genre, The Hunger Games is set in the ruins of what was once North America. The glittering capital of Panem has a unique way of keeping the twelve outlying districts that surround it in check: by forcing them to offer  one boy and one girl between the ages of twelve and eighteen to participate in the annual Hunger Games, a televised fight to the death.
Katniss Everdeen is sixteen when she volunteers to enter the games in her sister's place, regarding it as a death sentence since the games are seldom won by tributes from her home district, twelve. But Katniss has been surviving all her life, and without really meaning to, she becomes a serious competitor against other tributes. However, if she is to win, Katniss will have to make choices that put her values of humanity and survival against one another while trying to keep a hold on her heart. This perfectly paced dystopian must-read will leave you guessing until the very end.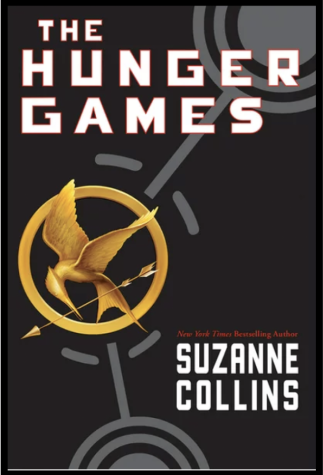 Unfortunately, these books would seldom be read in the classroom for academic purposes. But to know why, one must first understand the distinction between academically and non-academically valued books. The former are works of literature consumed in school that we sift through for their scholastic relevance. The latter being the category commonly overlooked by students consisting of books typically read outside of the classroom because they don't conform to the learning goals of the curriculum. This is to say that the academic relevance of a story, in my opinion, does not determine the entirety of its significance. In other words, I believe that books that are not valued on the academic scale can still have value and deserve to be read.
Happy Reading!
All image credit to Getty Images.
Cover photo credit: Paige Rassey