The Death of Queen Elizabeth II: What's Next for the British Monarchy?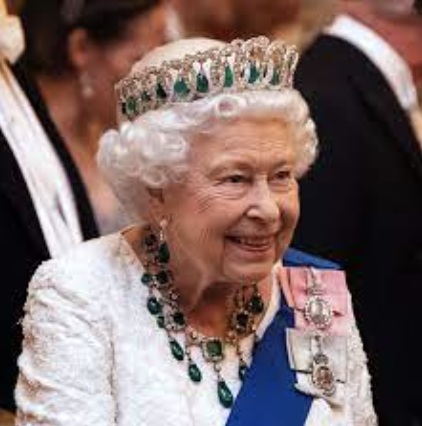 On October 8, 2022, Queen Elizabeth II died peacefully at the age of 96 at Balmoral Castle in Aberdeenshire, Scotland. According to her death certificate, the queen died of "old age". Queen Elizabeth II made history as Britain's longest-serving monarch, as she reigned for 70 years, serving from 1952-2022. Princess Elizabeth ascended to the throne becoming Queen Elizabeth on February 6, 1952, after the passing of her father, King George VI. At the age of 25, she took on the responsibilities and duties that accompanied her new title and vowed to devote her life to service.
What Happens After the Queen Dies?
For many, Queen Elizabeth was the only leader they had ever known , and the impact of her death has raised many questions about what will happen next. After the queen's death, Prince Charles, the queen's eldest child,  immediately became king and his wife, Camilla became queen consort. Prince Charles's former royal title of Prince of Wales was given to his son Prince William. Prince William is now first in line to the throne and his wife, Kate, has taken the title of Duchess of Cornwall, replacing Camilla. The coronation will take place months after Prince Charles assumes the throne, despite him already being declared king. As for the queen's funeral, every detail has been rehearsed and planned since long before her passing. The queen was heavily involved in the planning of her own funeral and even signed off on it. The queen was transported back to England after her death and her coffin rested on a raised platform in Buckingham Palace. She was then moved to Westminster Hall for four days where a  military parade took place and mourners were given a place to pay their respects. On the ninth day, her funeral was held and the country shut down to honor her. Schools, restaurants and shops closed while the nation paid a final farewell. The queen's service was held in Westminster Abbey and she was later buried in the royal vault at her family chapel in Windsor Castle. 
The queen's long reign of dedication and service endeared her to millions and her life legacy will forever be remembered. The future of  the monarchy is now in the hands of King Charles III. In his first address as king,  he said, "Queen Elizabeth was a life well lived, a promise with destiny kept, and she is mourned most deeply in her passing. That promise of lifelong service I renew to you all today."
Sources:
Featured image from Biography.com
Landler, Mark. "Queen Elizabeth's Death Certificate Reveals Cause and Time of Death." The New York Times, 29 September 2022, https://www.nytimes.com/2022/09/29/world/europe/queen-elizabeth-death-time.html. 
Lord, Debbie. "Queen Elizabeth II: What happens now that the Queen of England has died?" KIRO 7, 8 September 2022, https://www.kiro7.com/news/trending/queen-elizabeth-what-happens-when-queen-england-dies/PPSZCEOSWZE7HNSRJ4LIWDOUXE/.
"Queen Elizabeth death news: Charles pays tribute to his mother, Queen Elizabeth." NBC News, 10 September 2022, https://www.nbcnews.com/news/world/live-blog/queen-elizabeth-live-updates-king-charles-address-britain-mourns-rcna46973. 
"What happens after the Queen dies: The funeral and other formalities." CNN, 8 September 2022, https://www.cnn.com/2022/09/08/uk/what-happens-after-queen-dies-intl.