Six books you should read
Stories unite us. We buy popular books in droves, and flock to movie theaters. We collectively laugh at the funny moments, and yell when the characters on screen make choices we disagree with. We scream at the girl in the horror movie not to take those fatal steps into the basement, we urge the romantic lead in a romcom on as he sprints to catch up to the girl he's just realized he loves. As repetitive as these stories are – as much as we know that the lead character will survive, and that the main couple will end up together – we still buy tickets; we still admire the glossy cover as our library card is scanned. This incessant behavior, this insatiable hunger for stories we already know the endings to, is rooted in our longing to feel seen. We are comforted by the familiarity of a narrative, warmed by the way we can see ourselves in a character, and even if just for a moment, feel less isolated. 
The following is a list of books you should read to better understand yourself and others. They are about people, about their hardships, about their moments of euphoria and their moments of despair. They are some of our favorites, not because we read them and were able to relax into their familiarity, but because they surprised us. These books do not star the protagonists we already know, but rather the people not so often portrayed. They push you to empathize not with the beautiful actors headlining this year's top movies, but rather with someone you might be  vastly different from. 
Stories bring us together, because all of them, at their very core, resemble humanity. Even in sci-fi universes, we are somehow able to sympathize with and see ourselves reflected in the weirdly relatable carnivorous symbiote, or the tree creature with only the word "Groot" in their vocabulary. We already have these capabilities for empathy, and we need to use them to identify not with aliens, but with people that we differ from. We are all alike in our humanity. 
So when you read the following books, let yourself be surprised. Fall in love with these characters, as we did. Read their words, embrace their emotions, and glimpse what is underneath their facades. You may just find what truly connects people at their cores…
Beartown

by Fredrik Backman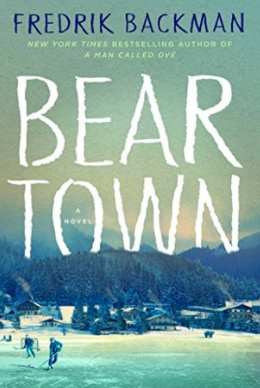 Trigger warning: Sexual Assault
In a small Swedish town, hockey is everything. So, when a 17 year old girl is raped by the star of the junior hockey team, the town is forced to examine its past, and the culture the town might have helped create.
Maniac Magee

by Jerry Spinelli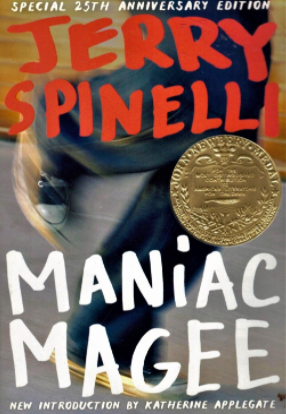 ​​​​
​​After his parents are killed at the age of three, Jeffrey Lionel Magee becomes a legend. Everyone talks about the "maniac" who appears around town, randomly pulling off incredible physical feats. However amazing the stories about him are, Jeffrey, now nicknamed Maniac, doesn't have a home. This book shows his journey through the segregated town of Two Mills, and his path to finding a family.
Wonder

by R.J. Palacio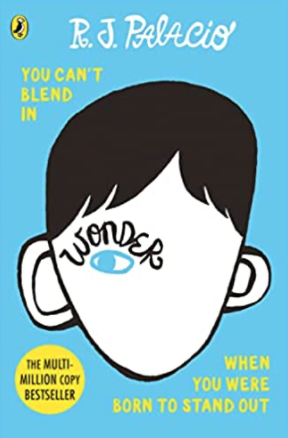 August Pullman is your average ten-year-old boy who plays Xbox, and is obsessed with Star Wars. He has been homeschooled for his whole life. He has a face anomaly that required him to have 27 surgeries. When he enters fifth grade at Beecher Prep, he navigates the struggles of middle school and bullies, but finally forms true friendships with those he learns to trust and love.
Like No Other

by Una LaMarche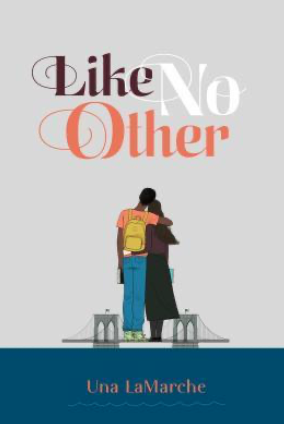 On the surface, Jaxon and Devorah are nothing alike. Devorah comes from a strict , extremely religious family, and Jaxon is a free-spirited nerd who answers to no one. When a power outage renders them trapped in an elevator together, they each embark on a journey of love and self-discovery.
Last Night at the Telegraph Club

by Melinda Lo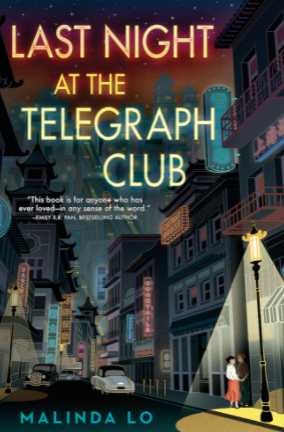 Set in 1954, amidst the Red Scare, as two girls fall in love in Chinatown. This is the story of the risks they take, the losses they feel, and the love they share. This book explores themes of racism within the Chinese-American community and homophobia.
Aristotle and Dante Discover the Secrets of the Universe

by Benjamin Alire Sáenz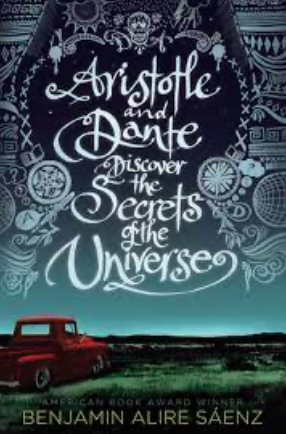 Aristotle is angry. His brother is in prison, and he feels somehow different to the people that surround him. When he meets Dante, a book-smart boy his age with "an unusual way of looking at the world," they begin a beautiful friendship, and start to learn more about themselves.
Cover photo credit: Getty Images