Summer 2021: Looking Forward
The coronavirus has kept locks on society everywhere for over a year now, and the 2020 to 2021 school year has obviously been incredibly strange and spontaneous. This year has been different for everyone. However, the school year itself is gradually becoming shorter and shorter, and students are undoubtedly very enthusiastic to begin summer. Thankfully, we are approaching a time where lots of popular attractions are making their post-Covid debuts. If you're anything like me, you're probably also really tired of anything related to school. So, here are some activities that students can look forward to this summer.
1. Movie theaters
Recently, most movie theaters have opened up again. It's been over a year since people have been able to go out to see a movie, so if you're someone that loves watching films on the big screen, this is for you! There are just over 30 new films being released in theaters throughout the summer. A couple of these include A Quiet Place Part II, Fast & Furious 9, Black Widow, and Space Jam: A New Legacy. While watching movies at home is fun too, going to a theater is certainly a different experience. However, there are COVID protocols put in place, which vary per each California county. In minimal counties, capacity in auditoriums has to be limited to 50%, but can be increased to 75% if consumers provide proof of vaccination or a negative test. Moderate counties can also only accept 50% capacity, or 200 people, whichever is less for the given theater. In substantial counties, the limit is 25% or 100 people. With the vaccine now available to everyone, it shouldn't be too difficult to get into a movie. Also, AMC, Cinemark, and Regal theaters have all decided that movie watchers don't need to wear masks if they are fully vaccinated. For AMC Theaters, the fully expanded menu for concessions is available. However, condiments and refills are only available by request. For AMC branches with reserved seating, the seats on either side of chosen seats will be blocked off for social distancing purposes. All throughout the theaters, there are convenient disinfecting stations with sanitizer or wipes at them. Most theaters seem to be taking COVID very smoothly, so there's one thing to enjoy this summer. But, protocols depend on which specific theater you're thinking of going to- for example, some may not accept cash payment, so it's helpful to check before going. Happy watching!
2. Amusement parks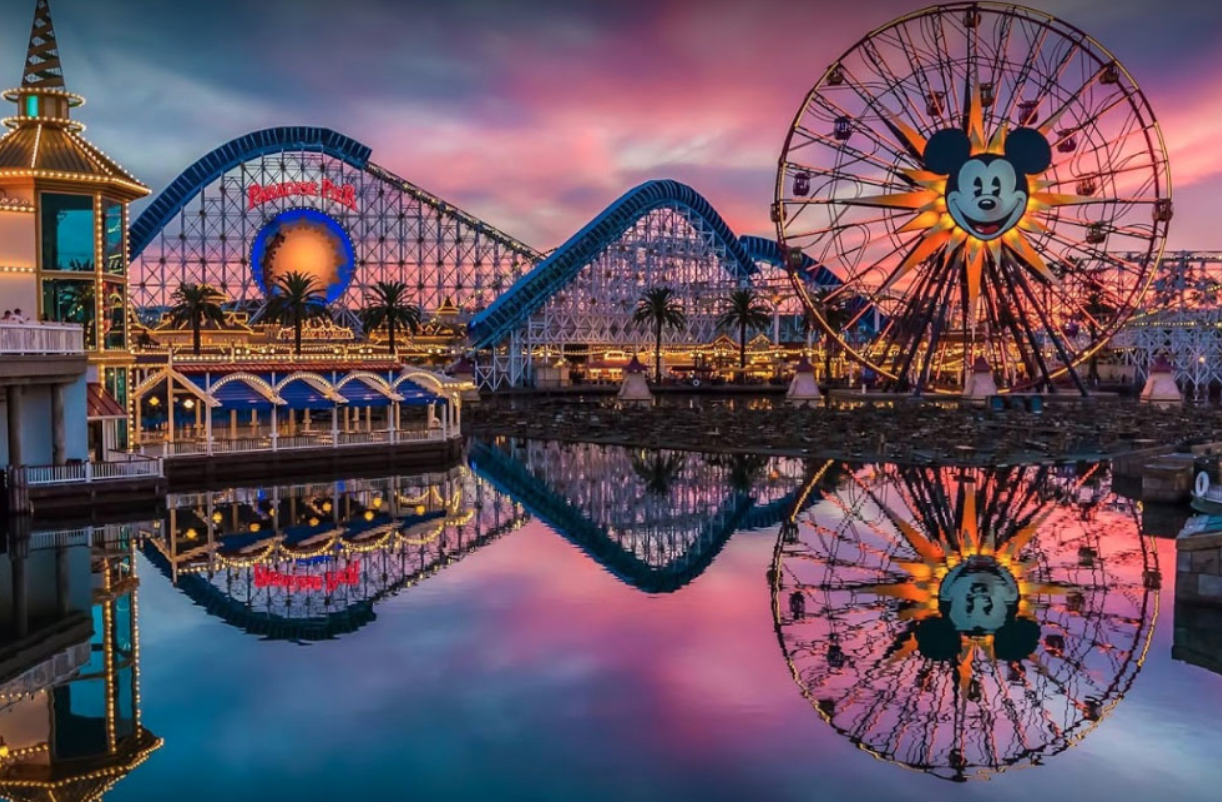 Photo credit: Tracey Peterson
Amusement parks are a popular hotspot for everyone, especially teens, in the summer, because who doesn't love thrill rides, junk food, and arcade games? California is allowing its parks to currently be open with certain precautions; they can only be open in the red and orange tiers of the counties in which they are located. The Sacramento Bee states that capacity will also be limited per tier, with 15% capacity in the red tier, 25% in the orange tier, and 35% in the yellow tier. However, attendance at these parks is limited to only in-state visitors, so if you're planning to go, just keep in mind that you can't go with anyone traveling from outside of California. While these restrictions may be disappointing, people can still have a great time at Six Flags, Disneyland, or any of the other several theme parks California has to offer. There are more specific protocols, though. Here are some general ones: masks are mandatory, unless eating or drinking, and indoor rides cannot be longer than 15 minutes. When standing in line, which is only allowed outdoors, guests from different parties must stand at least six feet apart. Loading on attractions will be adjusted, if necessary, to comply with physical distancing requirements. Eating and drinking is only allowed in designated dining areas, and the use of an attraction or ride has to be discontinued if wearing masks presents a safety issue, or if several people lose their masks while it's being operated. Overall, one important thing to remember is that capacity is limited, so it may be hard to get into a park on a particularly busy day.
3. Concerts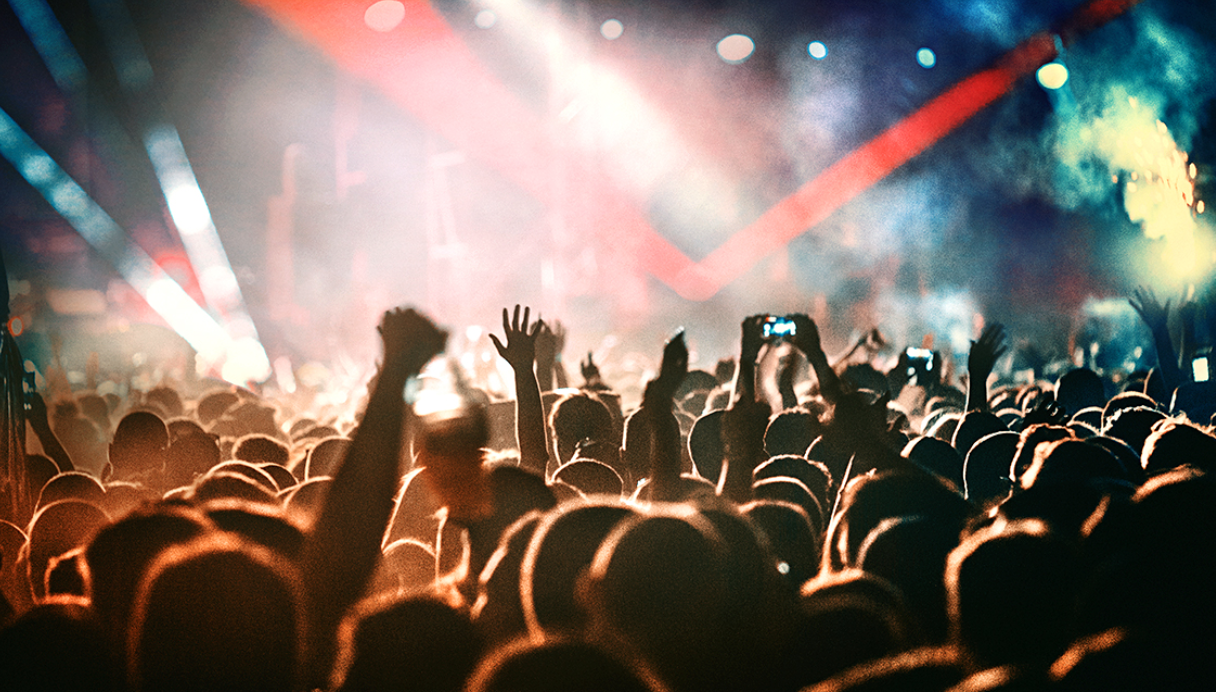 Photo credit: AARP
The lockdown has encouraged a lot of changes to how we kill our time, and thankfully, streaming music was never taken away from us. Everyone has spent more time on their electronics since the stay-at-home order was put in place whether we wanted to or not. A Forbes study in late March of 2020 says that "total internet hits have surged by between 50% and 70%, according to preliminary statistics." This large increase was mostly caused by streaming going up by at least 12%, specifically with regards to movies and music. This data was gathered over a year ago, which allowed music a long time to gain even more attention throughout quarantine. I, for one, rely on music to get me through the day, and I've heard the same from others. Artists have had lots of time to release new music this past year, and, in my opinion, they didn't disappoint. Artists commonly go on tours after releasing music in order to build up more publicity for their releases, but lately, the only opportunities to attend these concerts have been virtual. As of April 15th, California is allowing indoor concerts to return with capacity restrictions based on different counties' tiers. For each tier, capacity can be increased only if all the guests are tested or show proof of complete vaccination. The one snag is that in the red tier, in venues with a capacity of more than 1,500 people, every attendee must be tested or vaccinated. This is another motivator for those that aren't yet vaccinated to do so. Concerts are an important step towards returning to normal, and, with music being a huge part of peoples' lives, going to a concert will surely be nothing less than exciting.
4. Camps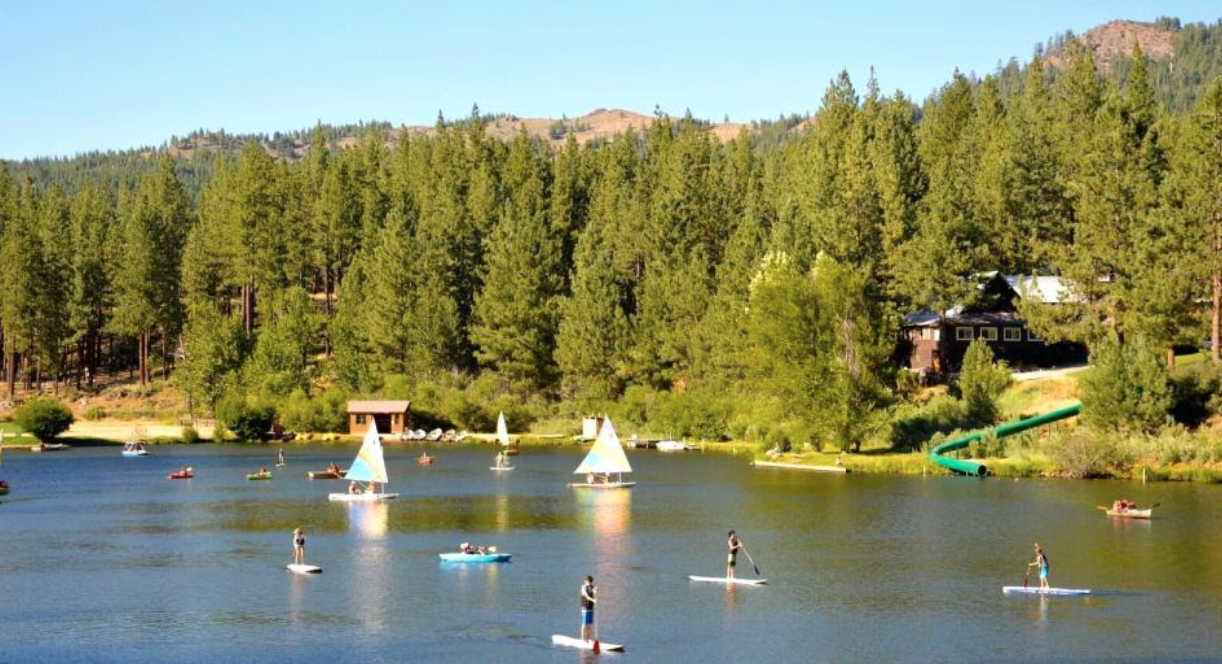 Photo credit: Walton's Grizzly Lodge Summer Camp
Last summer, according to Washingtonian.com, "only 18 percent of the country's overnight camps welcomed kids." This is set to be different for summer of 2021. The majority of camps are projected to be open: both overnight and day camps. However, for students that have attended camps before the coronavirus, the experience will be different. Undoubtedly, camps are going to put all the protocols into place to protect all participants from contracting or spreading illness. These are probably what everyone might expect; quarantining and testing before going, wearing masks, social distancing, etc. A big one is that almost all camp activities will be outside, regardless of the summer heat. Also, if there are any new waves of the virus, camps could easily be shut down like they were last year. Just like our school environment, campers will be separated into cohorts. A good thing to keep in mind, however, is that admittance will likely be limited and cut down, so signing up early is vital to make sure you or your child has a reserved spot. For the students wanting to attend a camp, it's also important that they take the protocols seriously; no one wants to be the reason that an entire group can't have fun anymore. On the bright side, with the return of camps, students will be able to kill a lot of time and have a lot of fun, and give their parents a break for a bit. If you'd like to stay close to home, LJCDS's summer camps are set to happen and are already open for registration!
5. Vacations by flight travel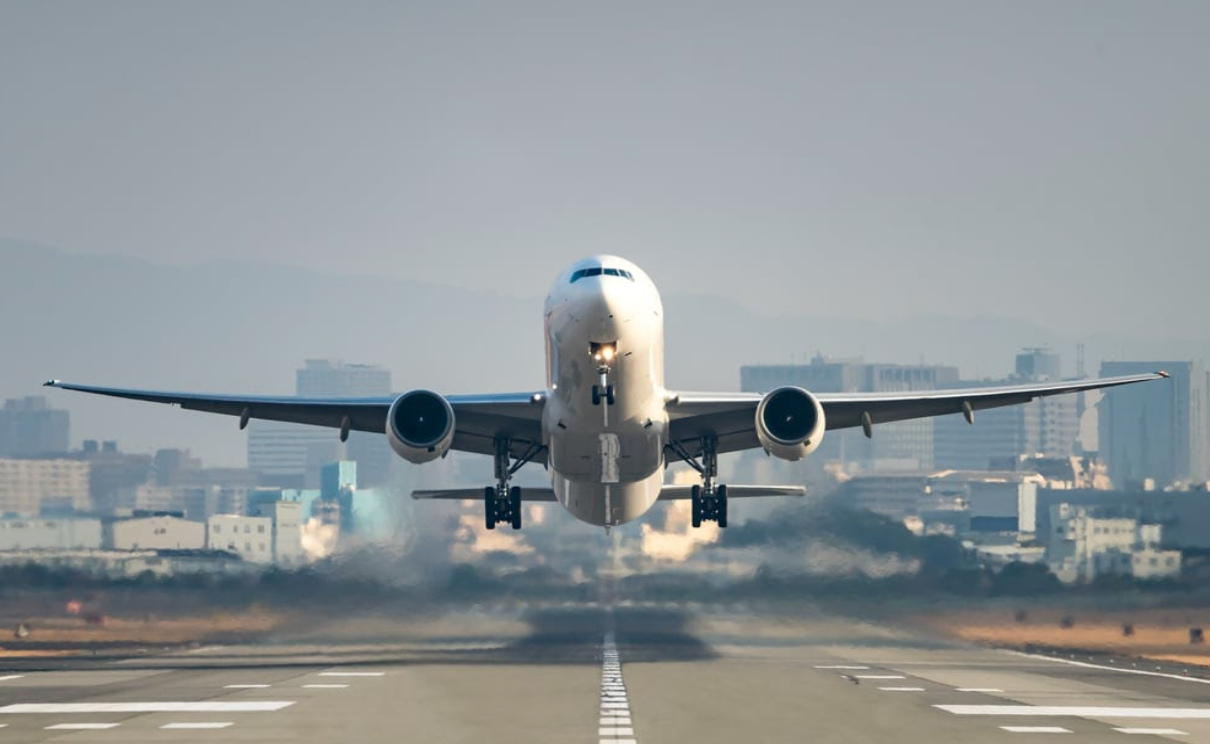 Photo credit: Motive 56/Shutterstock
With school being out, students that go on vacations won't need to quarantine for 14 days after returning. While the majority of world governments are still discouraging air travel, major airlines have recently been announcing their resumption of flights, as well as safety protocols for each airline. The airlines' plans are all different, but it looks like there will be a relatively large variety of options for people wishing to travel via plane this summer. Of course, flights will have limited capacity and everyone will have to wear masks. It's been over a year for some of us since we've gone on vacation. Last summer, everyone missed their family reunions, island getaways, and every other form of vacation outside of San Diego. And, with all the staying inside we've had to do this year, vacations are going to be enjoyable for everyone.
6. Professional sports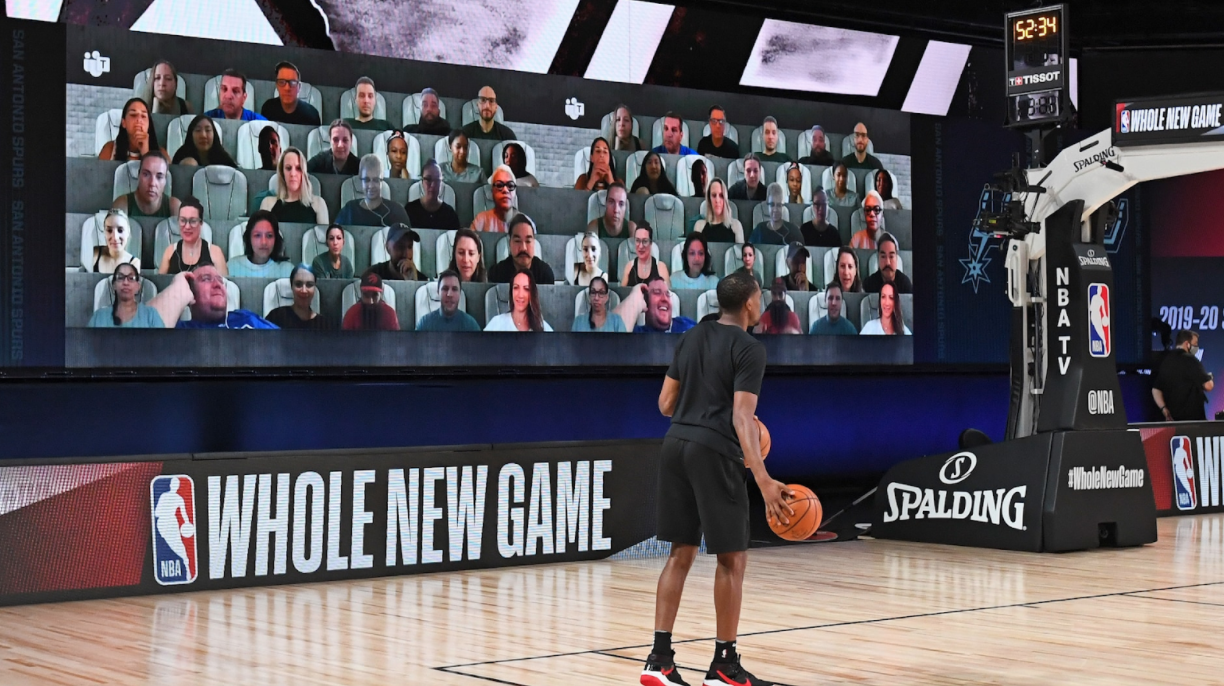 Photo credit: NBA
People have been able to attend some professional sports games in spring 2021. As you would assume, these events are restricted among counties and tiers, just like concerts and amusement parks. According to information provided by The Sacramento Bee for each tier: in the purple tier, the most restrictive, fans will be limited to only 100 regional visitors. Reservations must be made in advance, and games will not have concessions or selling merchandise or food of any kind. In the next tier, red, 20% capacity is allowed and those wishing for concessions must stay in their seats and wait for the opportunity to purchase something. The orange tier allows 33% capacity, and in the most lenient yellow tier, capacity can go as high as 67%. All of these events, regardless of tiers, are limited to in-state visitors only. However, it is up to each individual team to decide what their maximum capacity is for home games. Regardless of the preliminary allowances, some teams may not want the maximum amount of fans. If you're wanting to go watch a game in person, you'll benefit from doing a little research on the protocols for the location you'll be at. Attending athletic events will certainly be fun, especially for those fans who constantly follow their teams and consistently buy their merchandise. Watching a game on TV is nothing like being there for the real thing; the community formed by the other sports fans and the exciting buzz of competition is something your screen simply can't capture.
To cap it off, I'd like to congratulate everyone on finishing out a crazy school year. We made it! Hopefully, with some of these new activities being allowed again, everyone's summer will be relaxing, fun, and much better than last year's. Have a great summer, everyone!
Cover photo credit: AMC Theatres