Summer: Eco-friendly edition
I think we can all agree that after an exceptionally difficult and strange academic year, we are all approaching summer with a shared feeling of excitement. However, while summer is the time to kick up your heels and let all stresses slowly melt away, there are still several things we need to keep in mind while trying to maintain the amazing ecosystem that surrounds us here in San Diego or wherever your adventures may take you. 
Summer is actually one of the worst times for our environment. With the increase in travel, litter, and water use, each of our carbon footprints significantly increase. While helping to save our planet seems like a big task, there are actually a lot of easy things each of us can do to help our local communities and ecosystems. 
1. Shop second-hand
Shopping second-hand is a great way to help reduce water waste and help to support your community. When shopping for new clothes or bathing suits for your summer collection, try heading over to local thrift stores or second-hand stores. They are an amazing way to find vintage pieces and a great way to be creative with your shopping. In addition, yard and garage sales are very popular during the summer and a fun way to find unique furniture pieces for your house and bedroom! Some personal favorite thrift stores in San Diego include the following: Amvets, Goodwill, and the Salvation Army. 
2. Ride your bike or walk places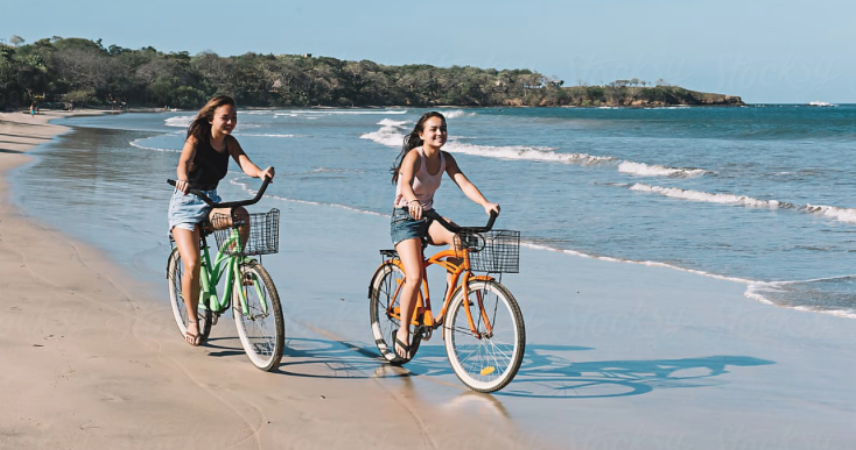 We hear it all the time: skip the car ride and ride your bike, it's healthier for you and the environment. While this may sound repetitive, it's so true, and summer is the perfect time for implementing this new mode of transportation. As the weather is getting warmer, there is no excuse for not enjoying nature with a nice walk or bike ride to get to your destination. Your body and the environment will thank you!
Photo credit: Stocksy United
3. Use reusable water bottles 

With the summer heat, it is extremely important to stay hydrated. Instead of drinking water from plastic water bottles and harming the environment, switch to a reusable one instead. It is better for the environment and the cheaper option. Plus, your water will stay cooler for longer when placed in certain reusable bottles. Some reliable reusable water bottle brands include: Hydro Flask, Yeti, Nalgene, and S'well. 
Photo credits: tappwater.com
4. Close your blinds
While it may sound strange, 76% of the sunlight that falls on windows enters your home in the form of heat. Closing the blinds in your house will help to keep your house cooler and reduce the amount of air conditioning you will need to use. Reducing your air conditioning results in the use of less energy, which in turn helps the environment. 
5. Use reef-friendly sunscreen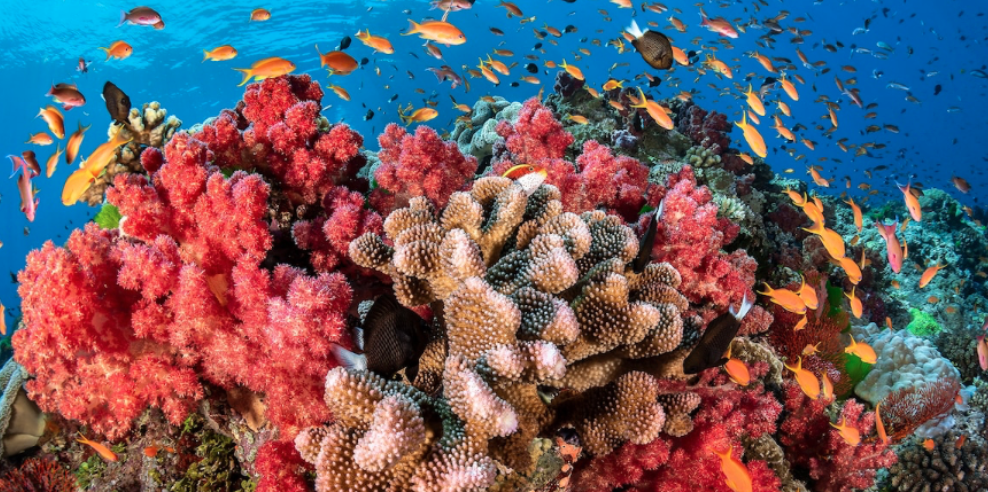 Summertime is beach time! While it is highly recommended that everyone wear lots of sunscreen this summer, it is important to think about what type of sunscreen you are investing in. Lots of sunscreen brands contain added chemicals that are harmful to ocean wildlife and especially to ocean's coral reefs. Coral reefs are home to much of our ocean's wildlife, and are extremely crucial to a balanced ocean ecosystem. Recommended reef friendly sunscreen brands include: Kokua Sun Care, Suntegrity, Raw Elements, and Stream2Sea. 
Photo credit: National Geographic
6. Pick up trash on the beach

While this one should come without surprise, it is still extremely important. So much plastic enters our oceans from trash left on our beaches that could have easily been thrown out or recycled. Make sure that if you are bringing food or trash to the beach to pick it up. If you see trash on the beach, pick it up, regardless of who it belongs to. The ocean will thank you.
Photo source: Waste360
There are many things we can do to help ensure that our planet is being taken care of while still having the enjoyable and relaxing summer that we deserve. Small things like closing your blinds or picking up trash can truly make all the difference. Let's all do our part to have the most eco-friendly summer possible, as our planet deserves it. 
Cover photo credit: TheTide.com