Top Blockbuster movies coming to the screen in 2021
While 2020 has prohibited us from enjoying movies in the comfort of a plush seat in a dimly lit theater, 2021 offers much more hope for the future of film. Although 2020 will be remembered as one of the worst years EVER, there were still many great movies that we all enjoyed from our couches. Thankfully, the movie line-up for 2021 is just what we all need after such a dreadful year. From action to horror, these upcoming movies are sure to keep us all entertained. 
2021 offers a large array of long-awaited sequels and reboots to very popular films, movies like A Quiet Place II, Black Widow, The Suicide Squad, West Side Story, The Conjuring: The Devil Made Me Do It, and Dune. With those big names in mind, it is highly advised that you grab some popcorn and get ready to embark on a captivating movie journey. 
A Quiet Place II is the long awaited sequel to the original A Quiet Place, a thriller/horror movie that takes place in a dystopian future in which human-eating aliens have come to our planet and have led to the near end of the human race. These monsters cannot see or smell, but they have the ability to hear. In order to stay alive, remaining humans must stay extremely quiet in order to not be found by the aliens, hence the name of the movie.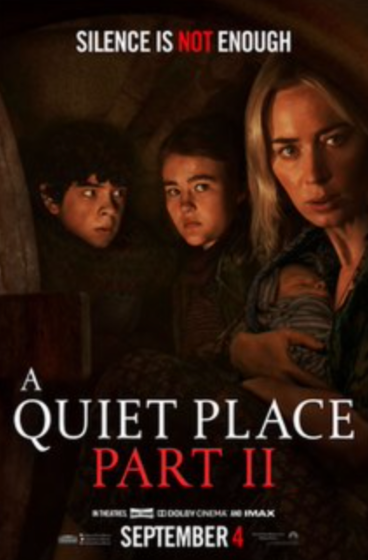 In this upcoming film, the remaining members of the Abbott family are forced to venture away from their home in order to survive, however, they soon discover that the bloodthirsty monsters are not the only threat among them. 
Since the original film did so well, this one is expected to achieve the same success in terms of box office sales and audience approval ratings. The film will release on April 23rd, 2021 instead of its original release date, September 4th 2020, and will bring even more jump scares to keep you on the edge of your seat. Don't miss out on this highly anticipated film! 
Photo Credits: Wikipedia A Quiet Place II
Black Widow 
This year, there is yet another Marvel SuperHero movie coming to our screens. However, this time, it's a little bit different. This movie circles around the Avenger Black Widow,played by Scarlett Johansson, who is an incredibly strong female lead and the definition of girl power. Black Widow is one of the ONLY blockbuster superhero movies that is centered completely around a female lead. WOW! Not only is this movie taking strides towards a more gender diverse Hollywood, it is also going to be jam packed with amazing action scenes featuring Johansson kicking butt.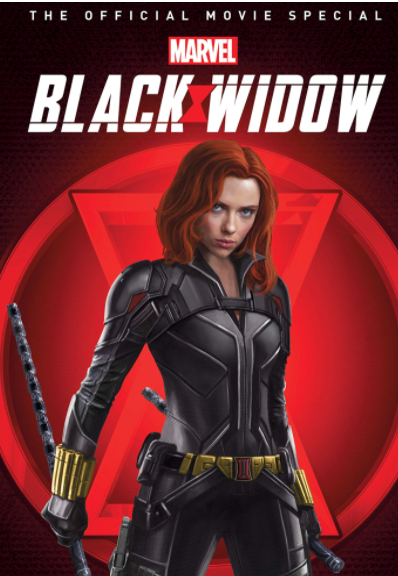 In this film, Black Widow, aka Natasha Romanoff, is learning that she has some very unfinished history from long before she became an Avenger. Throughout the course of this film, Romanoff must learn to fight off her past demons, while also struggling to adapt to the future. The movie is set to release on May 7th, 2021 but may be delayed. If you're looking to leave your couch feeling like you can conquer the world, this is the movie for you. 
Photo credits: Marvel Studios
Suicide Squad 2
The original Suicide Squad was an incredibly popular superhero team movie from the DC cinematic universe. The Suicide Squad is essentially a gang of ex-villians turned superheroes tasked with saving the world from an evil force. While little is known about how this new film will play out, one can assume that the gang of misfit superheroes will be tasked with another important job, with tons of mischief and comedy will follow. Most of the original cast will return, such as Jared Leto (Joker) and Margot Robbie (Harley Quinn). There will also be some new additions to the cast such as John Cena and Idris Elba.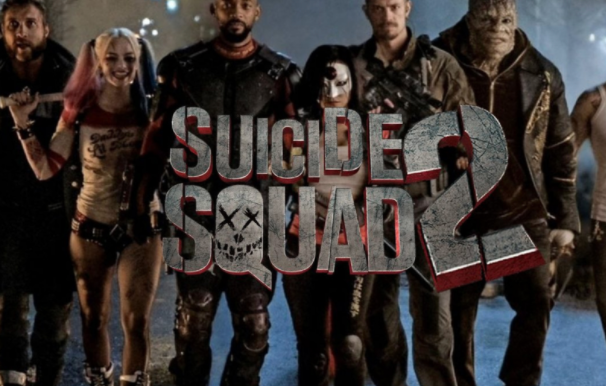 If you are an action or superhero movie fan, or even if you are just seeking entertainment, this is definitely going to be the film for you. The movie is set to release on August 6, 2021. 
Photo credits: dlmag.com
The Conjuring: The Devil Made Me Do It
This movie is making headway with being the 3rd title to enter The Conjuring universe. While still little is known about the plot or release date of the film, it is anticipated to release in September of 2021 with an official trailer release coming this summer.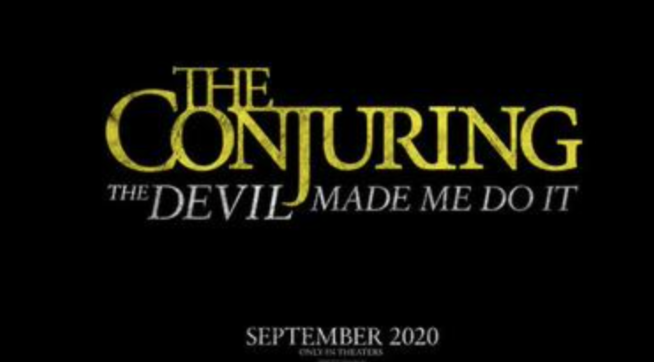 Movies within The Conjuring universe are not for the faint hearted. They are some of the scariest horror movies to ever cross our screens. This particular film follows Ed and Lorraine Warren (real-life paranormal investigators) as they investigate a case in which a boy pleads that he is possessed by the devil and that is why he is committing such wicked crimes. It is definitely going to be a stomach turner, but if you have a love for horror, this is the movie for you. 
Photo credits: Wikipedia 
West Side Story (reboot) 
One of the most famous love stories of all time is making a return to the big screen with the reboot of this highly anticipated film. The original West Side Story made its debut in 1961 so this reboot is 60 years in the making.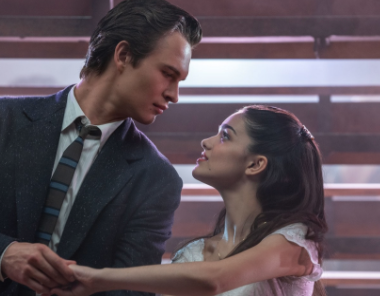 West Side Story is the tale of a modern Romeo and Juliet in which two gangs battle for control of New York's Upper West Side. However, the situation becomes complicated when one of the gang members falls in love with a rival's sister. The original movie has gone down in history as one of the most classical musicals of all time, so there are high expectations for this reboot. Not to mention, the reboot is being directed by one of the world's most famous directors, Steven Speilberg. 
It is set to be released on December 10, 2021, however, nothing is concrete considering the toll of the pandemic. 
Photo credits: smoothradio.com
As can be seen from this wonderful line up, there are lots of laughs, loves, and even scares that will be keeping you busy this 2021. Stated above are only some of the amazing movies that will be coming to theaters, or couches, in this upcoming year. One can only hope for the best to come in 2021 not only in regards to the cinematic world, but in all aspects of life as well. However, in the meantime, these five groundbreaking films will keep you happily distracted. Enjoy! 
Cover photo credit: Niko Tavernese/20th Century Studios