My Top 5 Favorite Breakfast Locations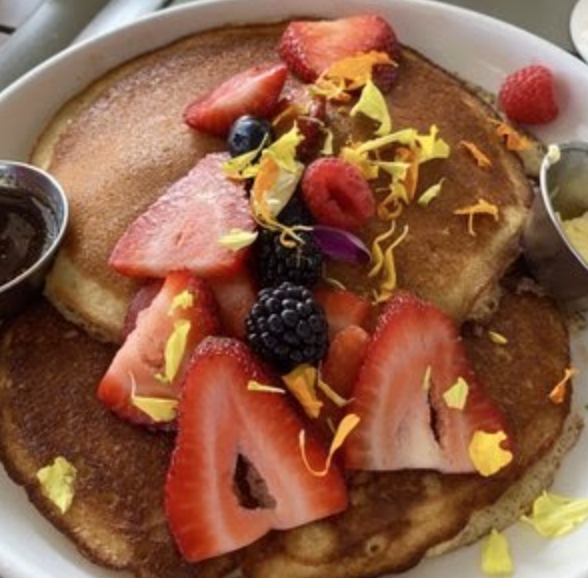 Until recently, I have always thought breakfast was the worst meal of the day. I was never really hungry in the morning and, if I was, I was never in the mood to stomach a bland, dry meal. Before quarantine, I would usually grab my water bottle, drink a few sips of water, then enjoy my first meal at around noon. After spending months in quarantine, I have seen my appetite blossom from my lack of entertainment and constant boredom. With that said, here are four breakfast places I have grown to love.
1. Breakfast Republic

Photo credit: Breakfast Republic website
Breakfast Republic is one of the more versatile breakfast places I have found. From crab cakes to bacon mac and cheese, they truly have it all. They have vegetarian, vegan, and gluten-free options for any specific diets or restrictions. The endless options are perfect for picky eaters, adventurous eaters, and anyone in between. My favorite options on their menu include their deliciously sweet pancakes; they are the perfect choice for anyone craving a dessert early in the morning. For indecisive eaters, there is an option to enjoy any three pancakes of your choice. This is the "Flight of 3" meal choice, and it's the one I usually opt for. My top three favorite pancakes are the cinnamon roll, Oreo cookie, and lemon coconut. The quality of Breakfast Republic's meals are guaranteed to satisfy everyone's hunger in the perfect way. 
2. Zel's Del Mar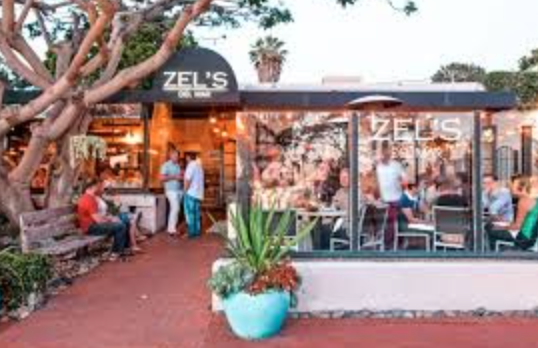 Photo credit: Zel's Del Mar website
Zel's Del Mar is a small breakfast location just a few blocks away from Del Mar Beach. Zel's offers a great variety of light snacks and meals that will fuel you for all of your beach adventures. Zel's has a conjoined breakfast and lunch menu, so there are only ten items on their breakfast list. Regardless, there are still plenty of flavors you can choose from, ranging from a sweet "Acai Bowl" to a salty "Snow Crab Benedict". My favorite item on their breakfast menu is the "Zel's Breakfast Sandwich," a delicious yet also basic meal. The sandwich provides a classic, safe taste with the bacon, cheese, and eggs, while also including a delicious chipotle aioli sauce. If you are looking for a quick snack before an eventful beach day, I strongly recommend Zel's! 
3. Nektar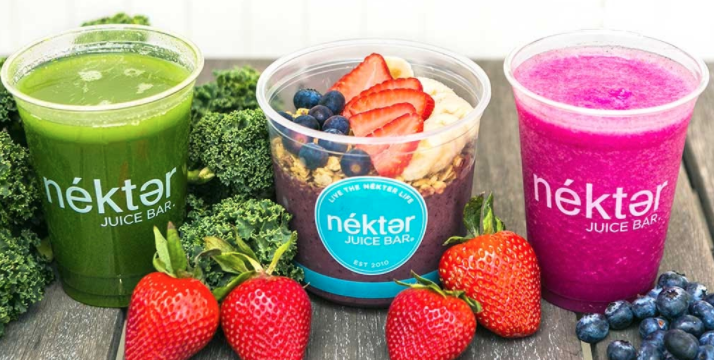 Photo credit: Nektar Juice Bar website
Nektar is a vegan juice bar that is popular for their juices, smoothies, and smoothie bowls. Nektar is my go-to option when I need a quick and easy-to-digest meal before practice or a sports game. They don't use any additional sugars or artificial flavors in their items and almost everything is plant-based. Nektar's products are made from an enjoyable and extensive combination of fruits and vegetables, with extra customizations also available. As someone who isn't the biggest fan of bitter vegetables, I like to get the items that contain mostly fruit. My favorite smoothie is the "Pink Flamingo," a heavenly, colorful smoothie that tastes like a tropical paradise. A juice I love is the "Green Apple Detox." This juice is acidic and vitalizing, while also having such an overpowering apple flavor, the vegetables are tasteless. When in need of a healthy and convenient meal, Nektar is the perfect place to go to. 
4. Snooze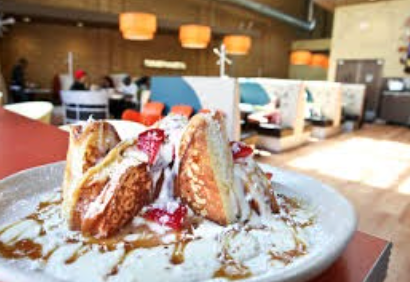 Photo credit: Snooze AM Eatery on Pinterest
Snooze is a nearby restaurant located in "The Shops at La Jolla Village," approximately a seven minute drive from school. Similar to Breakfast Republic, Snooze is a very versatile restaurant. From minty "Peppermint Bark Pancakes" to crispy "Huevos Tostadas," Snooze truly has an item for any food craving. I have a bit of a sweet tooth, so one of my favorite meals on the menu is the "OMG! French Toast." This french toast is not only filling and tasty, but it fully satisfied my daily sugar craving. The warm fruit, soft caramel, and sweet vanilla cream creates a delightful combination I am never bored of. When I have a craving for something more savory, I opt for the "Sandwich I Am." The sandwich is a usual breakfast sandwich with eggs, cheese, and sausage, with a salty pretzel as the roll. This sandwich is reliable in creating a perfect mix that never disappoints. If you ever have any unfilled cravings, Snooze is the perfect place for you to tastefully fulfill them.
 5. Sugar and Scribe Bakery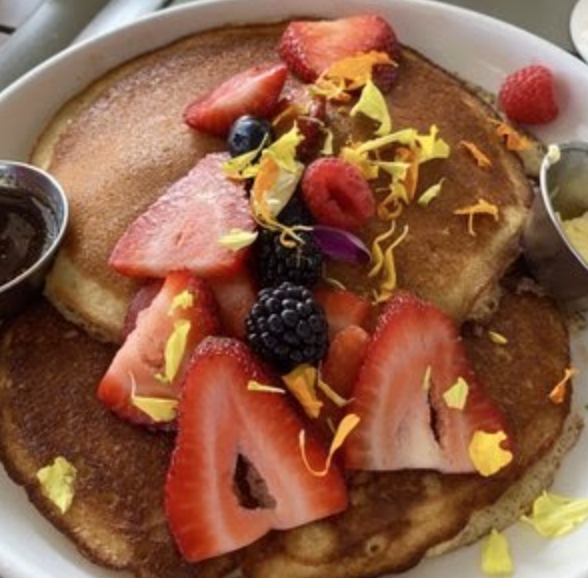 Photo credit: Sugar and Scribe Bakery on Yelp
In the heart of La Jolla, you will find a cozy bakery called Sugar and Scribe. Sugar and Scribe is a relatively small, yet popular, bakery- so it can get pretty crowded on the weekends. The majority of their menu is filled with staple breakfast foods (pancakes, french toast, eggs, etc) but there are lots of creative treats in the "House Specialities" section. I am not a very adventurous eater, so I tend to stay away from this section, however I have heard their "Rochford Shepherd's Pie" is heavenly. My favorite item is the "Blueberry Love Pancake," a sugar-filled lemon and blueberry pancake. With a zesty lemon curd pancake and fresh blueberry compote, you are practically guaranteed to love it.