Student Spotlight: Roma, Yasmina, Tavisha, and the School of Now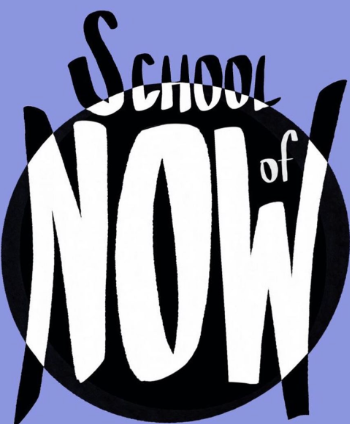 Early sophomore year, Roma Nagle ('22) and Ms. Bravo sat together in the quad, immersed an vital and potent conversation. They were speaking about how they felt as women of color both at La Jolla Country Day and in society in general. Recently, Roma hosted a Women of Color in Power panel during the Hope Conference which unfortunately  did not have the turn out she had desired. As they talked, they realized that discussions of the experiences of Women of Color are relevant and should be more prevalent at our school and in society in general. Roma invited Tavisha Khanna ('22) and Yasmina Torres ('22) to have these discussions more frequently. 
Highlighting the necessity of these types of discussions, Roma explained,"We so often see that women of color just get left behind to deal with themselves and we wanted to create a safe space for women of color to not be okay and to know that it's okay to struggle" 
To make a more widespread impact with these types of discussions in the LJCDS community, the trio of sophomores decided to found the School of Now, a safe space where groups can have discussions about issues and topics that are seldom discussed. At first, the School of Now was a small group of students who occasionally met during lunch to have these discussions. 
Soon, however, the School started to grow.
After talking with Ms. Bravo and a couple other teachers at Country Day, they got hold of contacts of different schools and organizations from around the world.  With these connections, they began bringing in more people to participate in the School's  discussions.
As Tavisha, Roma, and Yasmina began to flesh out what they wanted to accomplish with the School of Now, they decided on two goals for our school: to integrate both more arts and more current events into the curriculum.                  
 "Arts is sectioned off. You can go be a part of a play or go take an art class but other than that you are separated," (Roma, Tavisha, Yasmina) explained "For current events, it's the same thing. We feel like we're not prepared in terms of current events. We feel that we need to integrate what's going on in the world into our classes so we can feel prepared to go outside and engage in discussions."
On the last day of sophomore year, they had their first online discussion about art and civic engagement arts in the school environment. Through Ms. Bravo's contacts, they had the opportunity to talk with the Oxbow Art School about art immersion in schools and advocacy through art. It was a successful discussion and they resolved to have more of these types of discussions on Zoom throughout the year. 
In early June of this year, following the tragic murder of George Floyd, there was an increase in media attention on the Black Lives Matter movement and an large increase in online advocacy through "instagram activism." Torres, Khanna, and Nagledecided to host their second discussion  on social media and social justice to "provide the same impact that going out and protesting would have" during quarantine times. The third, most recent online discussion was held on September 13th and focused on self-care.
Along with these discussions, the trio is making efforts to foster the arts and activism at LJCDS. The trio is trying to start an elective that incorporates art and innovation, has started the School of Now club, and is hosting an anti-racism workshop during this year's Citizenship Week.
Outside of school, they are speaking at a panel at Voice of San Diego's Politifest in San Diego on student engagement and civic activism. They have also submitted challenges and projects for local and national competitions showcasing what they have done over the summer and their work in advocacy. They have submitted their work to contests such as the San Diego Bar Association Competition for Women's Equality Day, Girls Rising Organization, and the New York Times Competition. 
In a nutshell, Tavisha, Roma, and Yasmina have done an enormous amount of work this summer and have come so far from from where they began last year. When I  asked the trio what they were most proud of, Tavisha replied "Basically everything. We were talking about our feelings and now we're changing the school." Even though the School of Now has a rather small student membership at LJCDS, they have received broader recognition thanks to an article by the VoyagerLA in which  the School  of Now was prominently featured. The trio hopes to build on these external successes and grow their membership in the LJCDS student community. They have established themselves as admirable leaders both in and out of the LJCDS community and to follow in their example would do a great service to the school. 
Photo credit: @theschoolofnow on Instagram