Back to school off-campus food options
At the beginning of the quarantine, we bid farewell to in-person dining and group gatherings at Regents Pizzeria to instead force ourselves to stomach our parent's "special chicken" for weeks on end while being in complete lockdown. Although San Diego has started to partially reopen restaurants, I have tried to stick with takeout meals to reduce the risk of COVID-19 transmission. With that said, here are my five favorite quarantine restaurants. 
Broken Yolk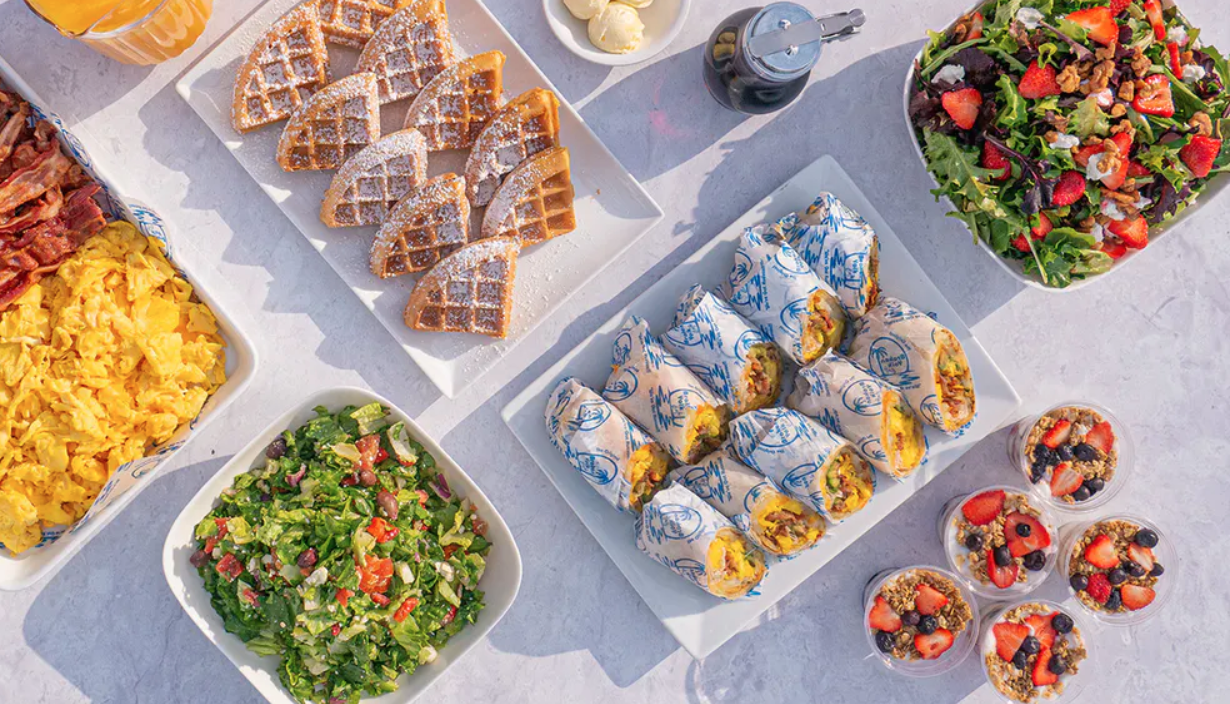 Photo credit: Broken Yolk Cafe Website
At first glance, breakfast food seems difficult to remain flavorful with takeout. No one wants to experience the disappointment of ordering a plate of waffles, only to discover that they are soggy from being squished into a 6 by 4-inch takeout box. Potentially, it is the cardboard container packaging, but Broken Yolk has developed a system in which their meals taste similar to how they would be at the restaurant. My family's favorite shareable feast is the "American Breakfast Family Meal" which serves enough pancakes, bacon, hashbrowns, and scrambled eggs for 4 to 6 people. The variety of goods is enough to satisfy everyone, and I would definitely recommend Broken Yolk to anyone who is looking for a 25 dollar family meal. 
Flower Child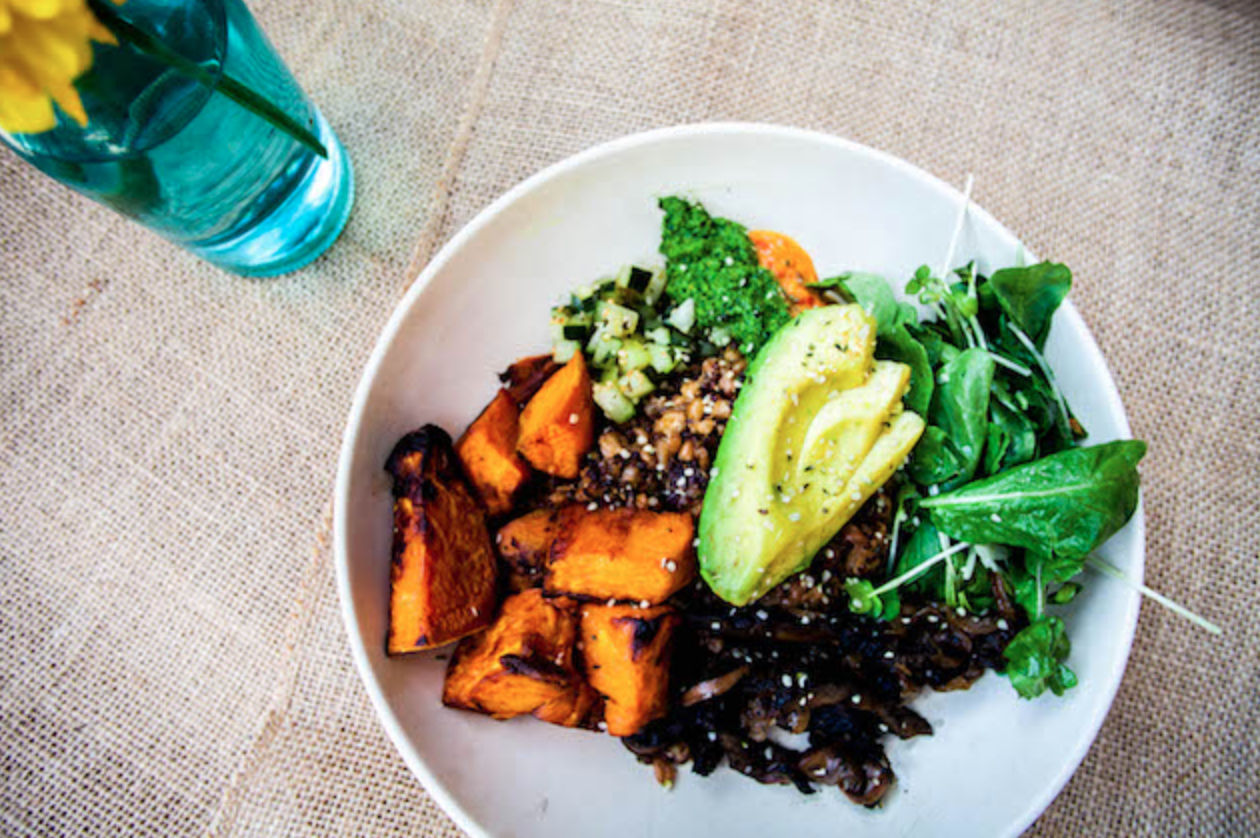 Photo credit: FabFitFun Magazine
Located in Del Mar, Flower Child serves farm-fresh, healthy meals with options for everyone in the family. In particular, the restaurant has numerous dairy-free, gluten-free, and sugar-free dishes available. Flower Child has a very COVID-19 friendly approach with contactless ordering and individually packaged meals. My order seems to vary every time I get takeout from here, but one of my favorites is the "Mother Earth Bowl" with chicken. The balance of grains, avocado, greens, and vinaigrette is perfect at satisfying my food cravings, while also not being too filling. A few other preferences for smaller snacks are the "Crushed Avocado Toast" and "Simple Hummus," which both serve as great sides or a small meal. All of Flower Child's take-out items are worth the price and diverse in the sense that they are guaranteed to satisfy all family members.
Juice Crafters aka Joose Lab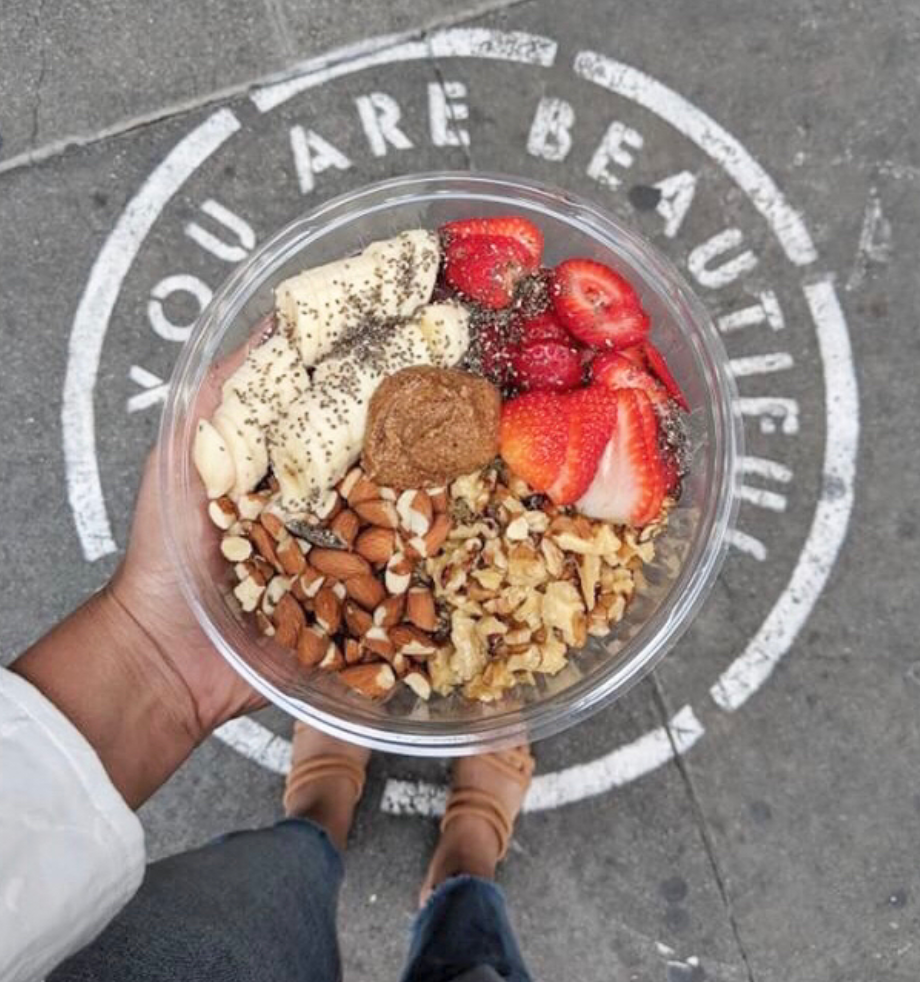 Photo credit: @JuiceCrafters Instagram
I discovered this family-owned juice bar at the beginning of quarantine and can not seem to get enough. All of the smoothies, bowls, and juices are handcrafted with raw and natural ingredients, but still taste incredible. My personal favorites are the "Acai Protein Bowl" and the "Lily Smoothie." Something that particularly stands out about Juice Crafters' acai is that they mix it with almond butter which contrasts the sweetness of the base and creates a light snack or meal. Drinks are prone to melting on the ride home, but the restaurant keeps all orders in the refrigerator until pick up. If you are looking for a refreshing meal on a hot day, Juice Crafters hits the spot.   
Puesto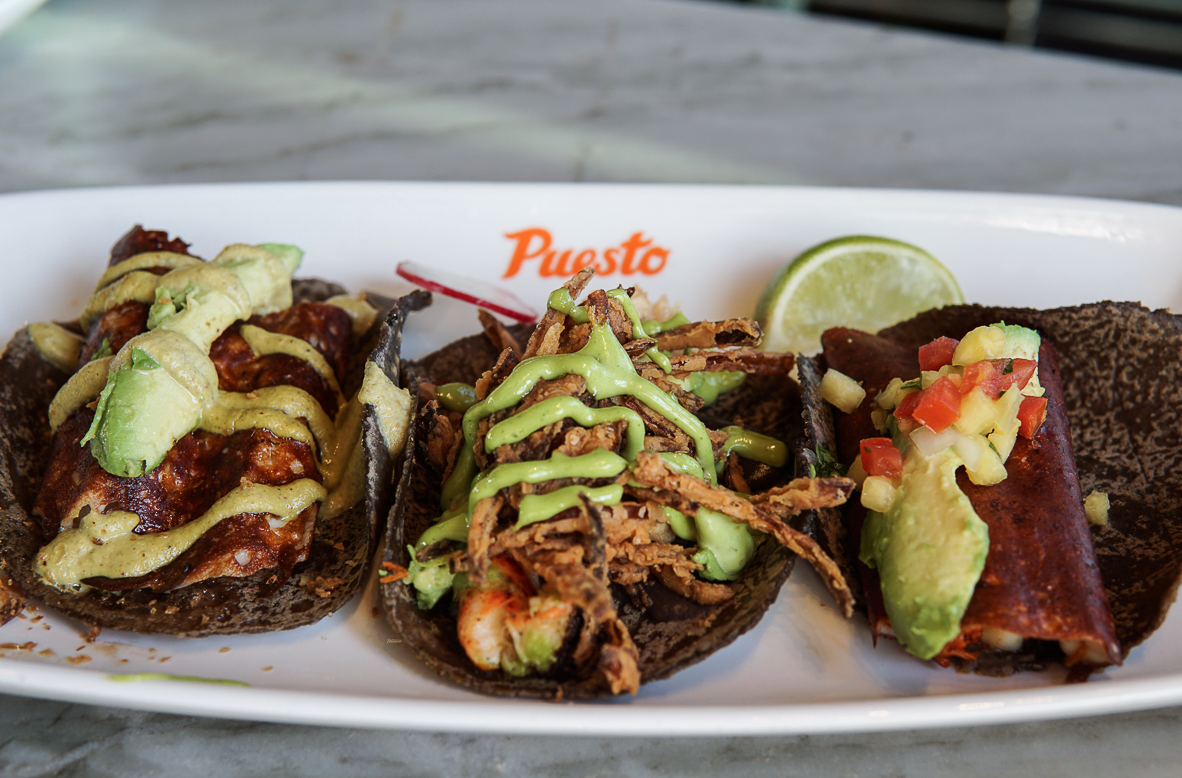 Photo credit: Cuisine and Travel Magazine
Located in La Jolla, Puesto is an award-winning Mexican restaurant. It is run by a local, first-generation Mexican-American family with the goal of creating authentic meals for the neighborhood to enjoy. In particular, I appreciate the individual and tight packaging of the food so that it still remains fresh by the time I return home. Puesto's La Jolla location is also close to La Jolla Cove, so you can enjoy takeout at the beach. The restaurant is nationally credited for the crispy cheese which is one of my favorite parts of the filet mignon tacos. If you dislike spicy meals, I would recommend getting salsas on the side. Puesto is on the pricier end compared to other taquerias in the area, but the meals are consistently delicious and flavorful. 
Jersey Mike's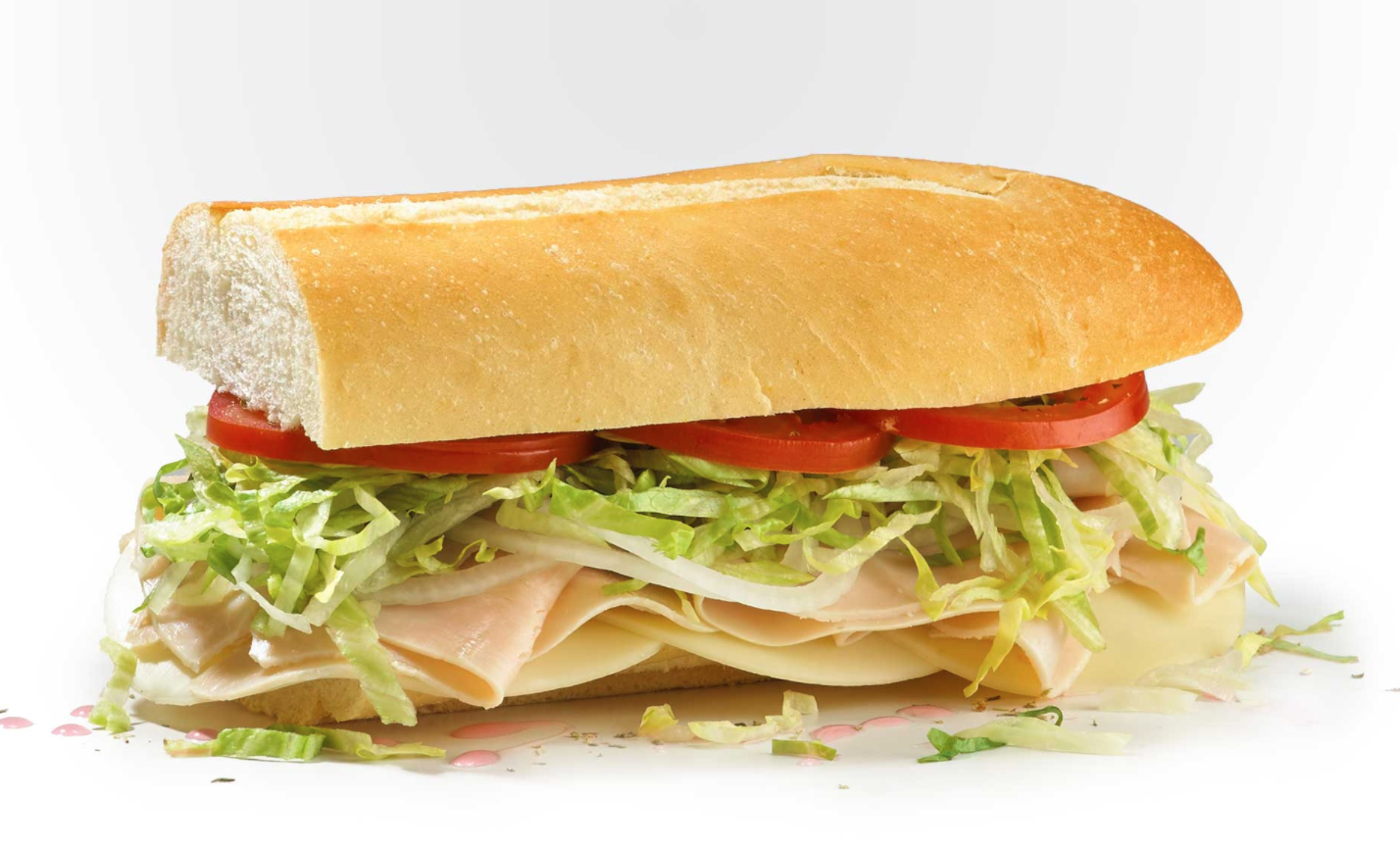 Photo credit: Jersey Mike's Subs Website
Jersey Mike's sandwiches are consistently fresh and easy to transport home. This chain has over twenty locations in San Diego alone, with one location at the Westfield UTC mall across from our LJCDS campus. Although sandwich orders are ultimately a personal preference, I would recommend trying the "#7" which includes turkey, cheese, and toppings "Mike's Way" (lettuce, tomatoes, onions, olive oil, and balsamic vinegar). I have found that with takeout, the dressing tends to cause the sandwich to be soggy by the time that I eat it, so you may want to hold the oil and vinegar. The process of ordering Jersey Mikes is efficient and the sandwiches do not disappoint!