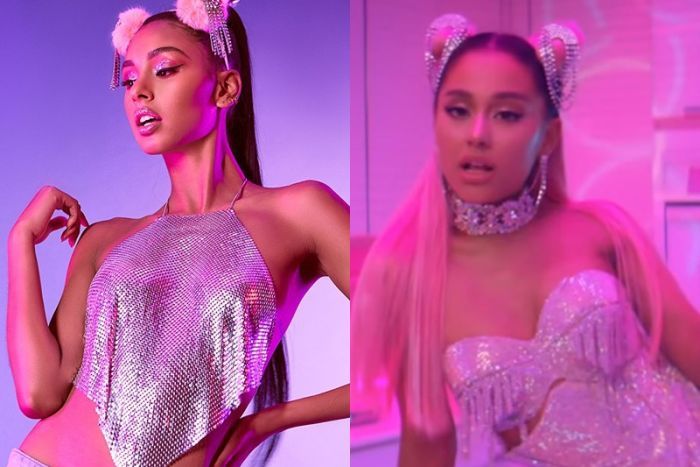 Forever 21 is a staple of most shopping malls. It is a brand that sells trendy, inexpensive clothing, as well as room decor, jewelry, and accessories (socks, makeup, etc). Forever 21 stores tend to be either one large outlet or multiple floors. Its extremely cheap clothes are often referred to as fast fashion, or clothing made extremely fast, usually using cheap materials and in dangerous factories. 
Forever 21 was created by a South-Korean couple, Do Won Chang and Jin Sook Chang. In 1981, they moved to America with little resources and worked as a janitor and a hairdresser. They noticed that the fashion industry was profitable, and they wanted to see if they could make a living from it. They created Forever 21, originally named Fashion 21, in 1984 with $11,000. In 2015, at its peak, Forever 21 made $4.4 billion. From afar, Forever 21 seemed to be successful, as the company had 400+ international stores, and was trying to expand in Asia. However, it soon went downhill for the company.
Forever 21 has faced many lawsuits in the past from brands like Gucci and celebrities like Ariana Grande. The company posted photos on their Instagram account of Ariana Grande while she was traveling the country on tour to make the public think there was a connection between them, and they began imitating clothing worn by Grande in her music videos. They even imitated Ariana Grande's signature hairstyle that she wears practically everyday: a high ponytail with hair extensions. Furthermore, Forever 21 hired a model that looked almost identical to Grande. Grande admitted she did not have ownership over the outfits or the hairstyle she wore but accused the company of copying her without her consent.  The daughters of Forever 21's founders have their own makeup company, and, to make matters worse, they used 30+ photos of Ariana Grande without her permission. Ariana Grande said the minimum she wants to sue them for is $10 million. 
Sources:
https://www.youtube.com/watch?v=YzcS4XYW6Is&pbjreload=10
http://www.thefashionlaw.com/home/ariana-grande-names-ailing-forever-21-in-10-million-trademark-copyright-lawsuit
https://vulcanpost.com/3736/from-rags-to-riches-the-story-behind-forever-21-cofounders/
https://www.rollingstone.com/music/music-news/ariana-grande-10-million-trademark-lawsuit-forever-21-879292/