Advice for Making Yourself Look Best as a College Applicant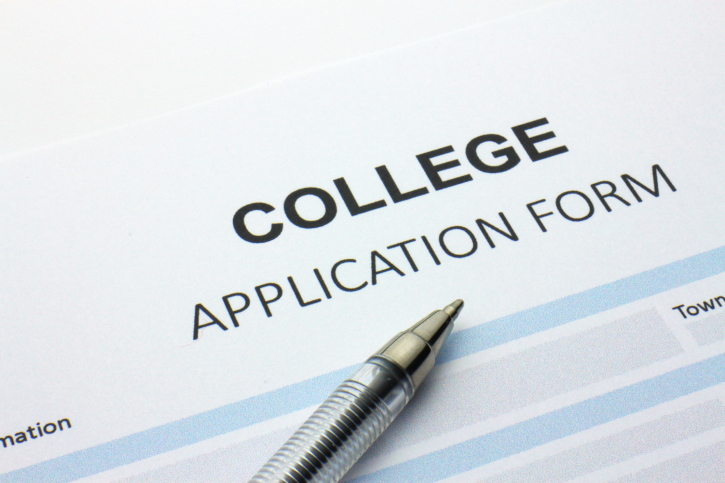 Jacob Kaplan, Editor-in-chief
May 23, 2019
College is seen by American society as the beginning of students' higher education, and, in today's world, there is so much pressure from parents and other adults to get into a good college to set up your future. But what is a good college, and how does a student get into one? As someone who applied to twenty-six colleges ranging from Harvard to UC Davis, I have some relatively good knowledge of what colleges want from their applicants. There are two main kinds of colleges: state schools and liberal arts colleges. Each kind of college has its own advantages and disadvantages; state schools like the University of Florida are generally larger and have a bigger social scene but, for the most part, have less one-on-one attention from faculty. On the contrary, liberal art schools like Yale are generally smaller, and, while they still have a social scene, they are known for their class tenacity. Many students want to go to Ivy League schools to secure their future, but everyone who applies to colleges should consider the idea that those schools may not necessarily be the best for everyone. Each person has his or her own personality and preferences to where they want to go and what they want to do. Keeping this idea in mind, there are certain ways that you can make yourself look the best you can for all colleges when you apply. For the sake of this article, I am going to give advice for college to all four classes of the LJCDS Upper School.
For Freshmen:
College is not the end all be all. As a Peer Leader, I find that a lot of freshmen already have this idea in their minds that they need to go to an Ivy League school, and I am here to remind them that your life will not be over if you are not accepted. Let it be known that it is admirable to apply to the best colleges in the world, and I would recommend for you to do so, but know that shooting for the stars sometimes leaves bullet holes around you. Being married to particular outcomes is no better an approach here than caring only about your grade in a class.

Colleges love well-rounded people, Be willing to do things that are outside of your comfort zone to build your resume. Personally, I am someone who enjoys constantly being busy, and I would say that being busy in your high school career is a generally good idea. That being said, try new things, but don't devote yourself to activites you don't care about only to boost you resume. Focus on getting really good at a few things. Not only does doing some combination of sports, community service, and/or other extracurriculars help your resume and your applications to college, but it will also generally aid your happiness.

Colleges love consistency and dedication. Continue to pursue what you like to do as far as you can. Whether it is sports or community service or academics, follow what you enjoy as far as it will take you. Even if you become captain of your varsity sports team or leader of your club, don't get complacent – you can still keep making your team better and strive for more.

Colleges will look at your freshman year when they look at your transcript. Many people will tell you otherwise, no doubt, starting your academic career strong will help you regardless. Not only does a good start on your transcript show colleges that you have been consistent, but it will also help your overall G.P.A. starting on a high note.
For Sophomores:
Colleges love growth. Whatever you decide to improve your skills in, colleges notice if you went from junior varsity to varsity or took more advanced classes. No matter where you started from in your high school academic career, if you improve your grades from year to year, even if it is slightly, colleges will be very pleased.

Colleges will look at your entire high school career. Although this may come as a surprise, colleges notice if you try hard during certain parts of your high school career and not others. They don't expect perfection, but having a solid middle part of your academic career wouldn't hurt.
For Juniors:
According to my college counselors, colleges are going to focus most of their academic emphasis on the second semester of junior year. If you didn't already know, although the first semester is still very important to colleges, the second semester is going to be the most difficult of all of your high school career and colleges will put the most emphasis on it.

This skill is critical in all of high school, but especially in junior year, you should carefully analyze how much time you have each day and how many commitments you have taken on and how much each commitment needs from you.

College applications will be much easier if you work over the summer. As someone who can speak from personal experience, working over the summer, although it will be the last thing you want to do, will be exponentially helpful. Even though you may think there may not be many essay prompts available in summer for you to write about, there are actually a lot. Getting a head start on the process will make your first semester much easier.
For Seniors:
Colleges are going to expect you to work hard, even through the end. Trust me, I understand that it will be the second semester of your senior year, but if you don't at least maintain somewhat good grades, there is a chance that colleges will rescind their acceptance. And also, you want to graduate with a high G.P.A. Keep your head straight until the end and do what you can to relax.
Although this list won't guarantee acceptance at the best schools in the nation, I think it will help you, whether you are a freshman or a senior, achieve higher outcomes in all aspects of your life. Every person has the potential to get into the college that they want to, and as someone who has been through the process, I hope that this list of advice helps all future applicants.