Tips for College Applications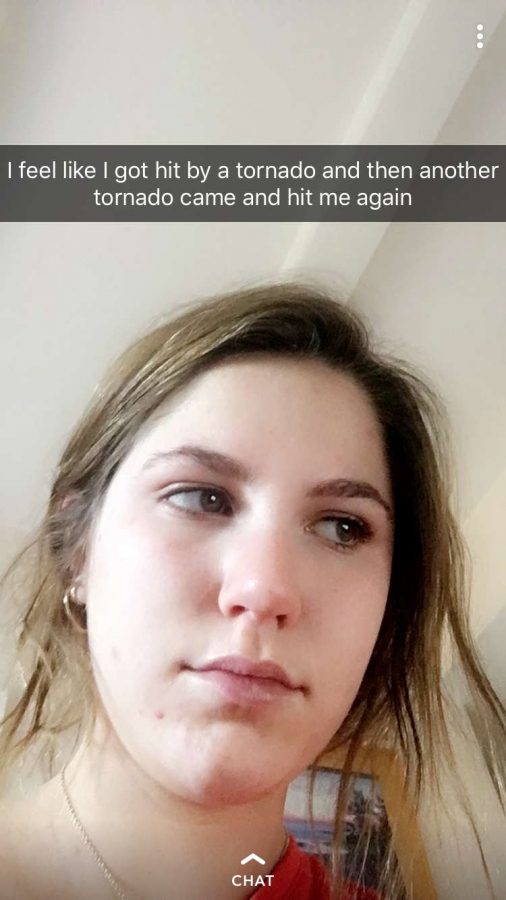 Madison Twomey, Staff Writer
January 10, 2019
For most people, October is spooky season, but for high school seniors, it's more like college application season! As someone who is going through the college application process right now, I know from experience what works and what doesn't. Here are some of the things I've learned that might help people who will begin the process soon.
Don't stress too much.

There can be a lot of pressure to go to certain "name brand" schools, but it's actually not that big of a deal. Everybody gets in somewhere, and even if you don't get into your first-choice school, you will end up happy. And, if you end up not loving your school, you can always transfer for your sophomore year.
Apply to schools because YOU want to, not because someone else wants you to.

Even if your family is a legacy at a school, or just really wants you to apply there, you should only apply if you want to. After all, you're the one that ends up going to school there, not them.
Pace yourself.

If you try to do all of your essays and applications in one day, you will get super stressed and be unproductive. Set aside an hour or two every week or a couple of times a week to work on your applications.
Finish as much as you can over summer.

Speaking as someone who did absolutely nothing over the summer, this one is huge. You will be so much less stressed if you can get most of your applications done by the time school starts.
Don't tell people which of your schools are safeties/targets/reaches.

This one is more about not offending people than anything else. Even though a certain school may be a safety for you, it may not be a safety for someone else. Sometimes that can hurt someone's feelings.
You can reuse your supplement essays.

Lots of colleges have similar essay topics, so it's very likely that you will have some overlap. This is extremely helpful because most colleges require anywhere from one to five supplemental essays, and that can be a little overwhelming.
Set aside time to work somewhere other than your house.

This method is helpful for me personally because changing up the setting can help me refocus and get more work done. It can also be fun to go with friends because it's nice to have people that you can ask questions and who can help you.
Drink water.

Everyone knows water has magical powers to clear your skin, improve your mood, and help you detox. And get you into college.
Submit your applications before the day they're due.

Sometimes you may think that your application is ready, but you actually forgot something, and you don't end up being able to submit it. Also, the website sometimes crashes if too many people try to submit at the same time, which often happens on days applications are due.
Keep in mind that you won't get in everywhere.

Everyone gets rejected, and that's okay. Take some time to be sad, and then get back up and consider all the places you got accepted to because even though you will get rejected somewhere, you will also be accepted somewhere.