Dreams, Daydreaming, and Dreamers: Art Exhibit at The Front Features Country Day Senior
Country Day senior Nathan Preciado's art is currently on display at The Front, a public art gallery in San Ysidro, along with twenty other participant artists for the exhibit: Dreams, Daydreaming, & Dreamers. This show addresses the transformation of the American Dream into a political act forbidden by the government and corrupted into a nightmarish reality. In the wake of the militarization at the border and the children detained and separated from their families, this exhibit raises the question: if the dreamers are no longer welcome, who's going to dream? It asks the viewer to continue dreaming up our future even amongst the challenges of the present day and the conditions pitted against us.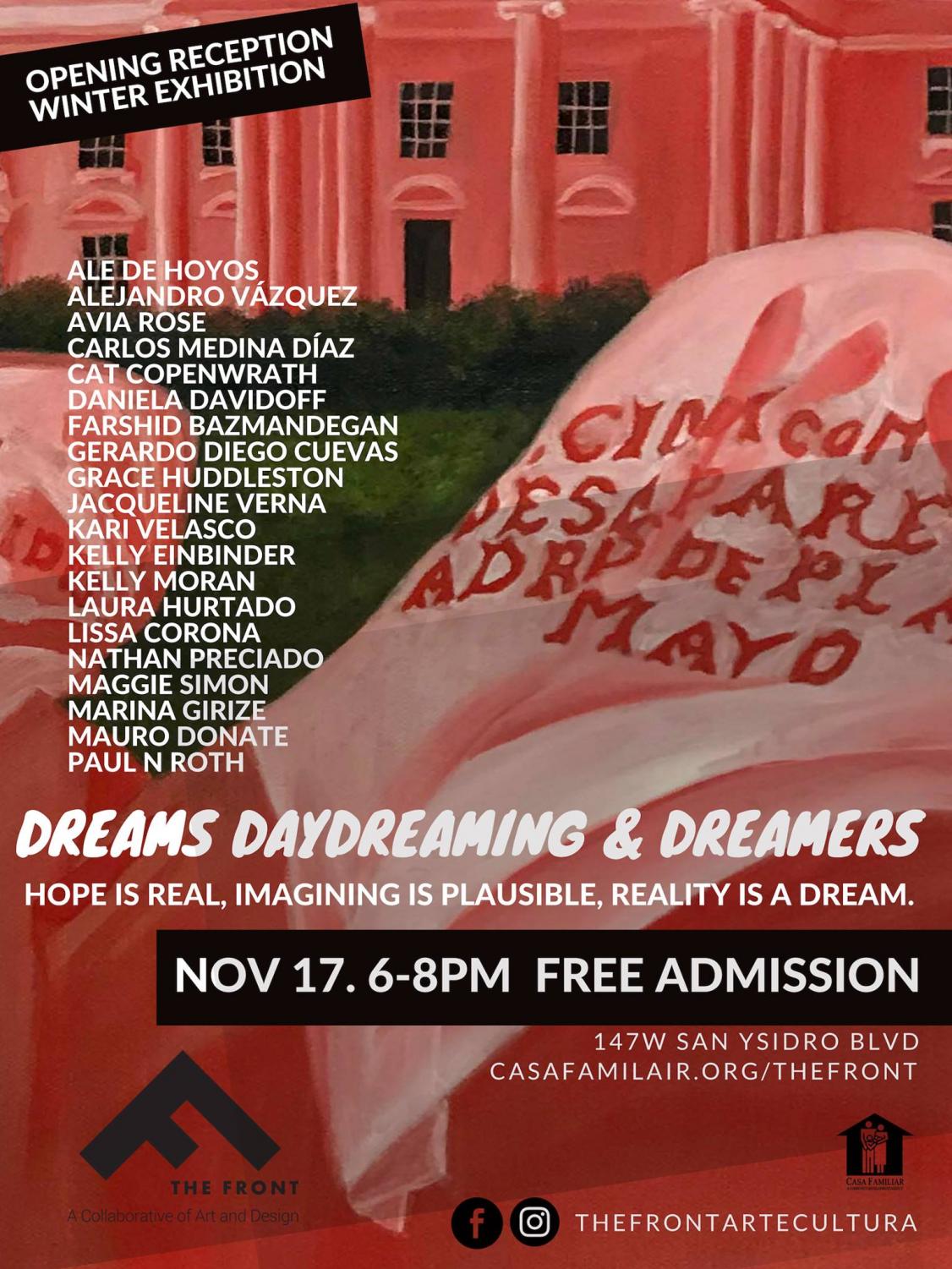 Nathan was awarded the Invited Artist prize for his piece "Notes to Self," a digital print on fabric originating from a drawing in his sketchbook. This piece is one of a series of twelves banners that confronts adolescence, existentialism, and the aftermath of trauma. The banner on display specifically speaks about the pervasive complacency that is common in today's society, especially in its youth.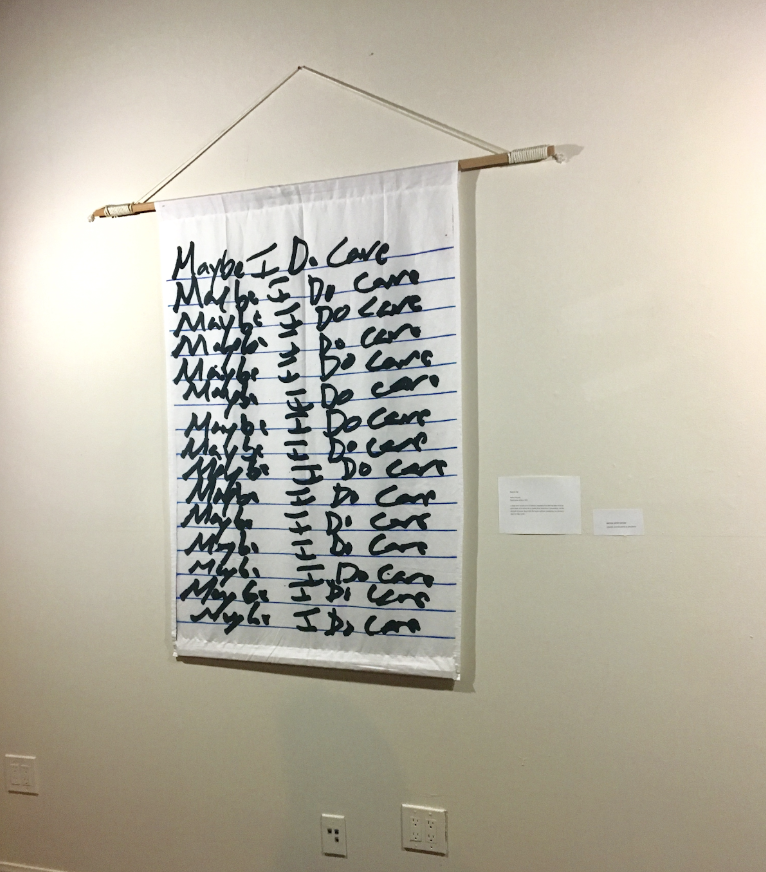 Lissa Corona, one of the established artists featured in the show, invited Nathan to submit his work and, along with Country Day art teacher Elizabeth Stringer, mentored him in developing his pieces and addressing the exhibit's theme. Nathan won in the Invited Artist category judged by guest juror Ingrid Hernandez, the director of the Casa de Cultura de Tijuana. The Front itself is an active gallery and a meeting venue for local artists and arts education run by the Casa Familiar. It is the only art gallery in San Ysidro located near the center of the district. Nathan will be bringing his banner series to the school's Corner Gallery next week.
Gallery Hours: Thursdays & Fridays (3-6 pm)
Exhibit up from Nov. 2018 to Jan. 2019