The best articles on all of Wikipedia
Amy Hein, Staff Writer
January 19, 2018
Filed under Lifestyle
Hang on for a minute...we're trying to find some more stories you might like.
Take a gander at these step-by-step instructions of the "Too Slow" variation of the high-five and tell me you don't want to check out the rest of this page.

This one is fun because there's so much here to look at. There are brief summaries of every incident, sometimes linking to more expansive pages for more information. There are UFO sightings dating back to ancient Egypt, as well as more famous ones like the Barney and Betty Hill abduction of 1961.
Not only do many of these animals have an official last name, they have diplomas. Fraudulent? It doesn't matter. It is still fun to learn about.

Need I say more?
A spite house is, like it sounds, a house built to spite another person. A spite house can block a view of something, or block access to another building, or serve a number of other spiteful purposes. This article gives wonderful specific examples.
As of 2017, no heads have been successfully transplanted, but this article lists many failed attempts, such as one incident in 1908 where French scientists tried to swap the heads of two dogs.
A number of people have used the term "dihydrogen monoxide" to refer to water coupled with alarming effects such as "erosion" and "blistering vapors" in attempt to cause distress. One boy in the 1990s collected anti-DMHO petitions to prove how gullible people are.
My personal favorite on this list is the unfortunate and ironic death of Jimi Heselden, the inventor of the segway, who died by accidentally riding his own invention off a cliff.
These were an experimental weapon idea that the US planned to use on Japan in WWII. The idea is that these capsules would be filled with hibernating bats, and they would deploy a parachute on the capsule and release the bats, which would roost in buildings. Each bat would have a bomb tied to it so that the flammable japanese buildings would catch on fire when the bombs exploded.
In several countries, notably in 2001, people listed their religion as "Jedi" on official government censuses. In 2001, 0.37% of Australia (70,000 people) claimed to be a Jedi.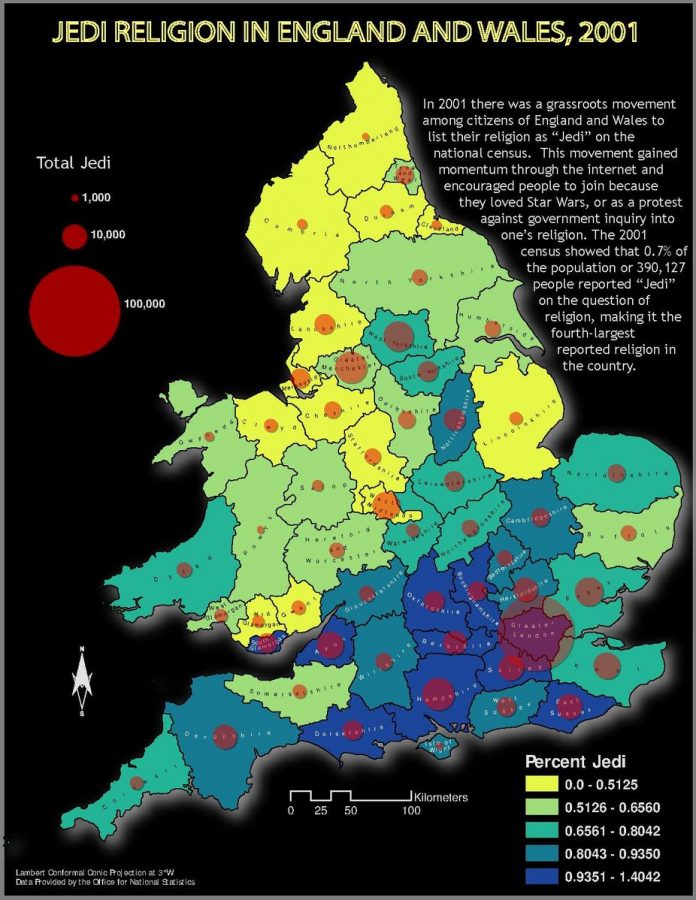 A racehorse from the late 1700s. The name is meant to be pronounced "Potatoes".