Must-see horror films for fans of the genre
Faith Fayman, Staff Writer
November 8, 2017
Filed under Entertainment
Hang on for a minute...we're trying to find some more stories you might like.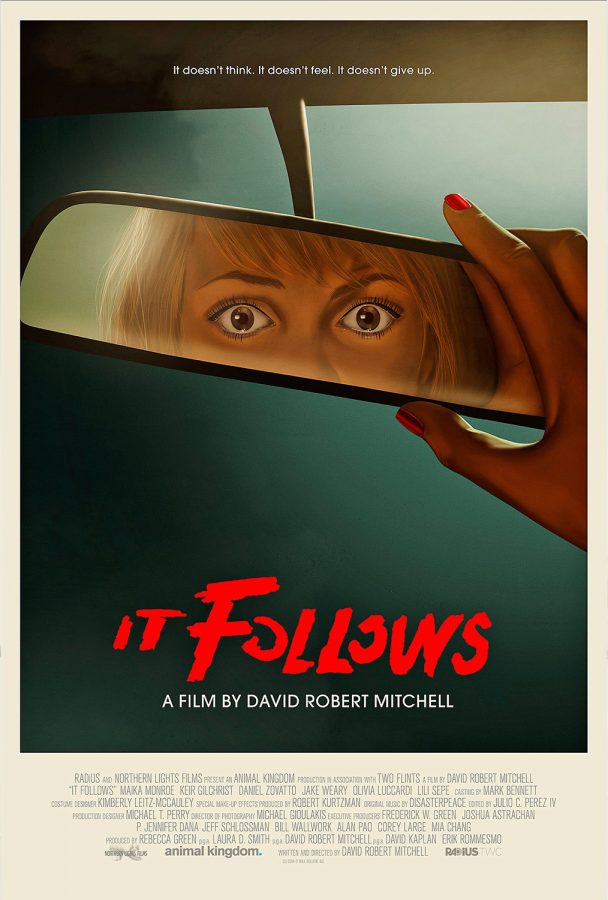 It Follows
It Follows is a terrifying and creative take on sexually transmitted diseases. The movie follows a teenage girl named Jay who decides to sleep with her new mysterious boyfriend Hugh, this decision however will end in deadly consequences. The film has been praised by critics and receives a 96% approval on Rotten Tomatoes. The score of the Movie is equally as frightening as the visuals as once the striking and unsettling sounds of the synthesiser come in, the audience knows that something terrible is about to happen. I would recommend watching this movie with friends but I wouldn't recommend watching it with your boyfriend or girlfriend.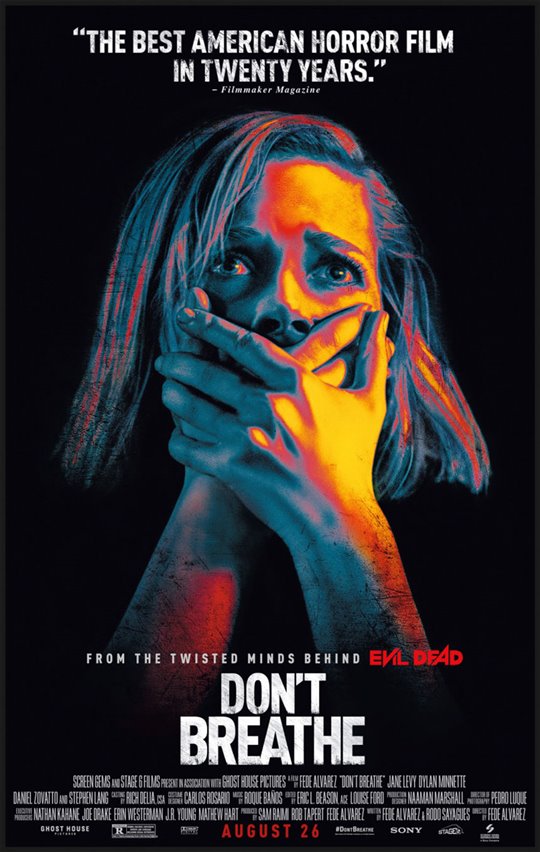 Don't Breathe
This highly suspenseful film by Fede Alvarez is about three young inexperienced thieves who break into a blind veterans house suspecting it will be an easy rob. They are met with the consequences of misjudgment. Although this movie was not as critically praised as It Follows, only receiving an 87% on Rotten tomatoes, I found it more suspenseful and shocking. The story has an incredible twist ending that will guarantee to leave audiences shocked and wanting more.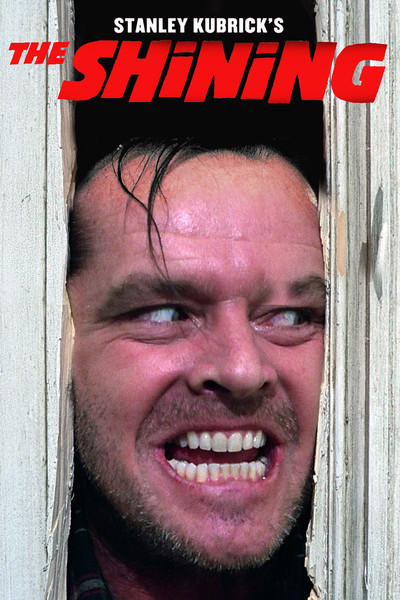 The Shining
This classic horror movie has proved to stand the test of time. Based on the novel by horror mastermind Steven King and paired with the creative mind of Stanley Kubrick, this movie has incredible haunting imagery along with a truly hair raising story line. This film shows a family going to a remote house to spend the entire winter while the husband works on his writing. It shows the characters slowly cascading into complete madness. This is a truly wonderful film that I would highly recommend watching.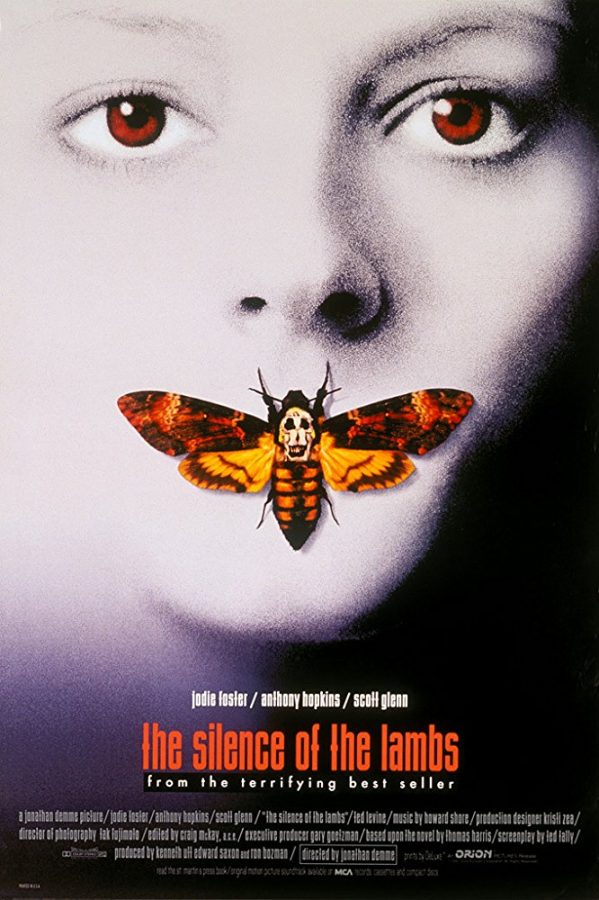 Silence of the Lambs
This horror classic is a must see for any horror fan. It stars one of the most iconic psychopaths in American cinema, Hannibal Lecter. Hannibal Lecter, played by Anthony Hopkins; is a forensic psychiatrist and crazed cannibal serial killer, who becomes infatuated with Clarice, an FBI agent looking for another crazed serial killer. She ends up receiving help from Dr. Hannibal Lecter because he gives his precocious knowledge on the act of killing. This film has been praised by critics and fans even receiving a best picture award at the 20 Academy Awards. This movie involves and incredibly terrifying story with twists and turns that will leave audiences in state of shock and unease.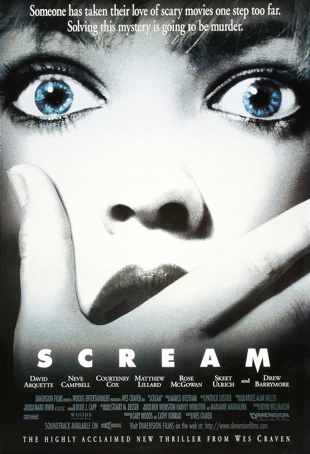 Scream
Scream is the ultimate horror movie stereotype in the best way. The horror comedy pokes fun at other horror movie cliches and its own. The story follows a town being terrorized by a crazed serial killer who uses his cutting-edge knowledge and obsession with horror movies to kill teenagers of the town. The movie doesn't beat around the bush as the first minutes of the movie involve a chilling phone call between Drew Barrymore, the main character, and the killer that will have audiences in pure terror at the very start and leave them on the edge of their seat every time a phone rings. I recommend this movie to fans who love horror but also comedy.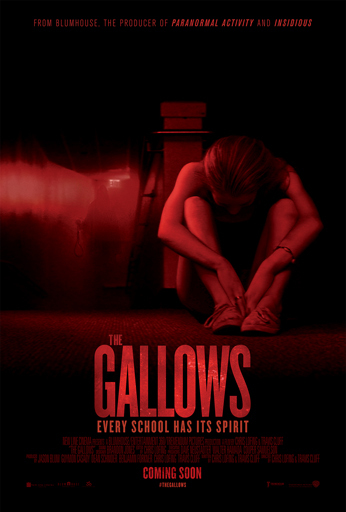 The Gallows
This film was a pleasant surprise. The Gallows follows four ill-advised students who break into their schools theater on the eve of the school's play. The school's play, however, is famous for its horrific "accident" that occured twenty years ago to one of the students and ended in catastrophe. Ever since, the school has been haunted and the audience gets to witness the ghostly hauntings occurring in the schools theater. The cinematography helps create a suspenseful and eerie atmosphere along with the creative use of the tenacious red lighting. The story has an incredible twist ending that no one will see coming. This was an incredibly terrifying tale that I highly recommend.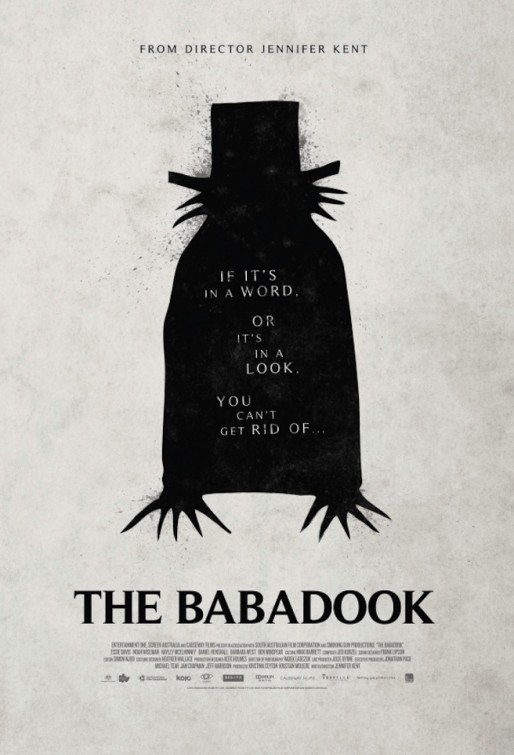 The Babadook
Coming up at number four, The Babadook is a spine-chilling take on children stories. It follows a tortured widow and her peculiar son who one day decide to read a particularly strange children's novel. As the mother reads the story, she increasingly realizes that with each turning page the unsettling story grows more horrific and real. The story awakens a presence that begins to terrorize the mother and her child. This film contains incredible direction and a perfect story line; it will truly terrify and amaze audiences.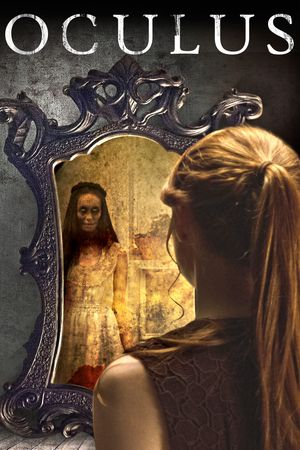 Oculus
Oculus follows two mentally distraught siblings who, after ten years, reconnect with the demonic mirror that caused their family to fall into madness and disarray. As old wounds reopen, the brother and sister find themselves trapped between reality and dangerous dreamlike occurrences. This will lead the characters to make deadly mistakes that will frustrate and entertain the audience. Throughout the film the audience also struggles to figure out what's real and what's fiction. The film is chilling and terrifically gory and tis in my top three for good reason, it is a perfect horror movie that I guarantee you will enjoy.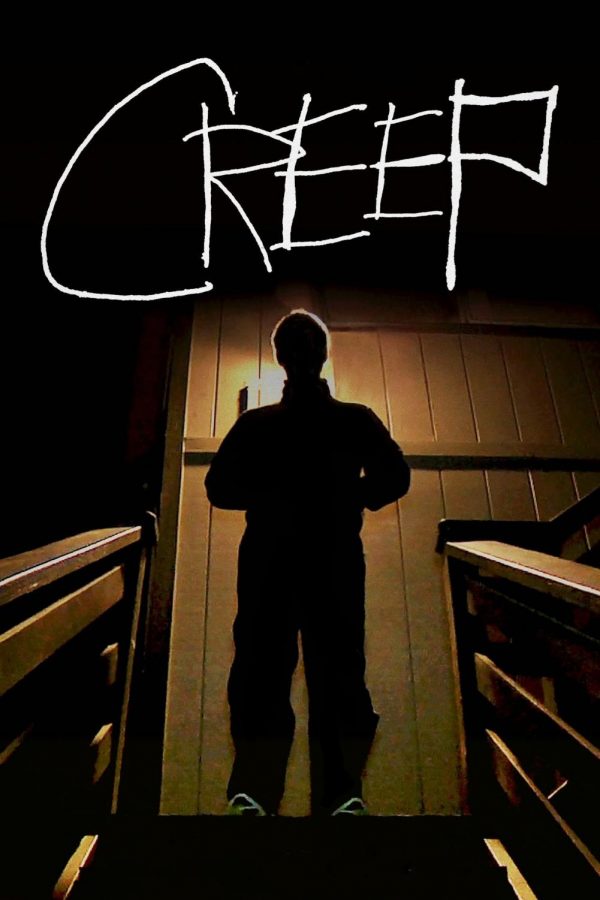 Creep
Unlike Oculus' mystical horror, Creep is a more plausible story. Creep is about naive videographer Aaron who sees a strange ad on craigslist and decides to investigate. The craigslist ad consists of a simple one-day job of filming a soon to be father who has terminal brain cancer. However, as Aaron gets to know the man he is filming, he is met with strange and disturbing requests from him. The movie is unsettling and disgusting in the best way and has shocking jump scares with  disturbing imagery. The film's use of handheld cinematography helps create a terrifying personal experience that will make audiences feel especially uneasy. This is a exceptional film if you want a good scare.
The Conjuring
As my number one, this is by far one of the scariest horror movies I have ever seen. Unlike the other movies, The Conjuring is a very simple story about a family moving into a haunted house. However, don't underestimate this simple story line. The writing and direction creates a horrifying and complex story that will draw you in. The famous "hide and clap" and bedroom scene will terrify and mystify you. What makes this story even more scary is the fact that is based on a true one. The real Ed and Lorraine Warren worked on the film to make is a horrific as it is. If you had to watch any of these movies I would definitely recommend this one.