Art is not just something to look at
This year, the Art and Technology class had the opportunity to show their work to the public during a one-night event at the Museum of Contemporary Art in downtown San Diego. After six months of preparation, our class created pieces incorporating a wide range of new media while experimenting with different technologies like the 360° camera, a data processing paint tool, and even light-up scrolling marquees. The students visited the Museum of Contemporary Art several times during the first semester to explore photography exhibits and later built off of them to create their own response. From weeks of prototyping and visiting local galleries, the class created their own unique and individual pieces, afterwards collaborating to share the same theme: a message to society.

While starting off out of our comfort zones, we experimented with incorporating technology into traditional art like drawing, painting, or sculpture. Our original ideas and sketches would often develop and become something completely different than what we had planned. In the process of working on our pieces for the museum, the class discovered new ways of making art I had never thought of before or expanded their ideas into an entirely separate project. They worked through the obstacles and challenges resulting from integrating the latest technology each day even when our teachers, classmates, or even a Google search couldn't quickly solve it. After the last high-stressed week where we managed to cram in the bulk of the work and plan out the gallery space, the Art and Tech class was finally prepared for their first show.
Opening night at the gallery was both exhilarating and slightly nerve-wracking. Having complete strangers and museumgoers judge my art was not what I thought I signed up for when I joined this class. One art and tech student, Darpa Anireddy, stated she was "really nervous about people's reactions to her piece. It was not like traditional art and [she] was hoping that the message would not get lost because people would be too entrenched in what the medium was and how it worked." Throughout the night as I received feedback and spoke with many of the visiting teachers and students, I enjoyed the experience of showing my work in a public gallery where pieces from professional artists were normally displayed. Another artist, Georgia Lewis, was "excited to hear how [her] art impacted the viewers and how people connected with it" as well as many in our class who wondered what people would think of their art.
Here's a few pieces from the gallery: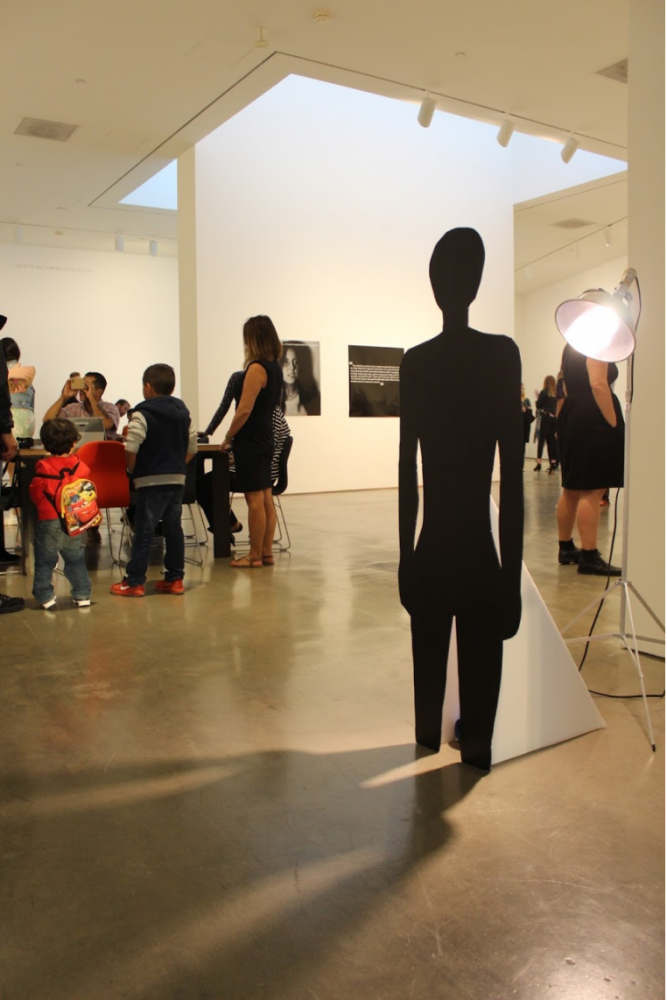 Nicole Lin: Stranger
Wood, Reflective Mylar, Foam Board, Light and Stand, Speakers
Georgia Lewis: Equality
Scrolling Marquee, Reflective Plexiglass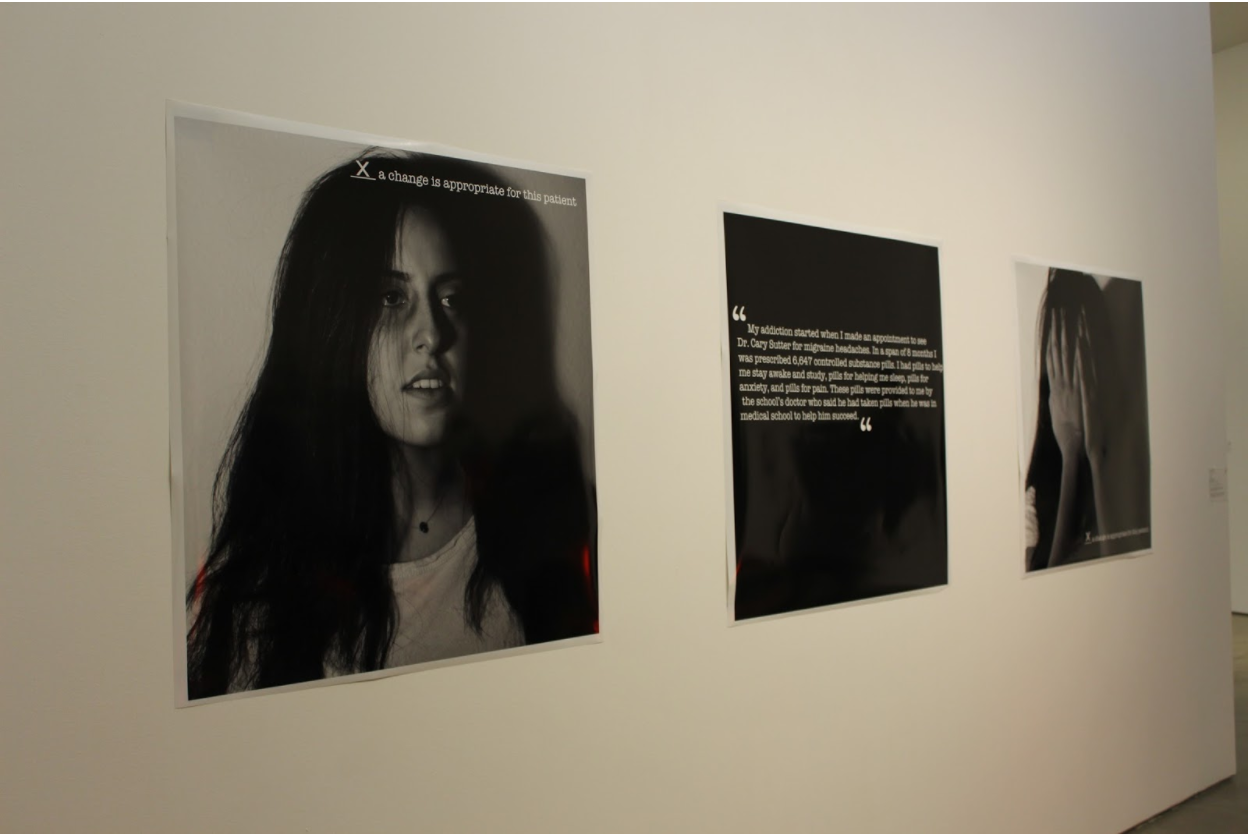 Faith Fayman: OTC X
Digital Photography